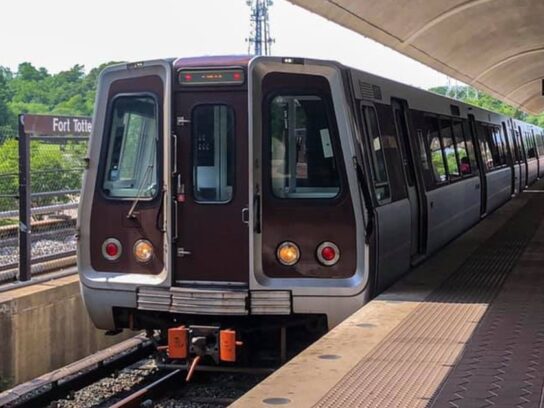 Following a shooting on a New York City subway train Tuesday morning, Metro Transit Police said the department is monitoring security with heightened awareness but there are no known credible threats to the Washington, D.C.-area system.
At least 10 people were shot after a gunman opened fire in a Brooklyn train car.
"We're horrified by this morning's event @NYCTSubway & continue to monitor security of our system w/heightened awareness; there are currently no known credible threats," Transit Police wrote on Twitter.
Police said to be vigilant and immediately report any suspicious behavior to transit police at 202-962-2121 or text MYMTPD — 696873.
We're horrified by this morning's event @NYCTSubway & continue to monitor security of our system w/heightened awareness; there are currently no known credible threats. Be vigilant & report any suspicious behavior immediately to MTPD at 202-962-2121 or text MYMTPD (696873) #wmata

— Metro Transit Police (@MetroTransitPD) April 12, 2022