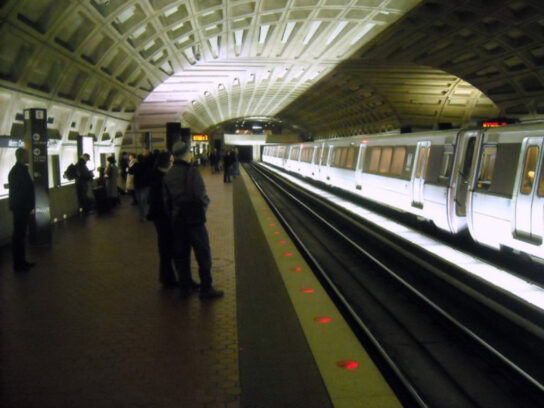 Nine Metro stations have reopened so far following inauguration security closures.
As of 9 a.m. Thursday, Gallery Place and Union Station reopened, a statement from Metro said. The following stations reopened as of 1 p.m.: Archives, Arlington Cemetery, Capitol South, Federal Center SW, Federal Triangle, Judiciary Square and Smithsonian.
Four remaining stations are set to reopen at the start of service Friday: Metro Center, Farragut North, Farragut West and McPherson Square. As for Metrobus, routes will return to normal service on a route-by-route basis, Metro said.
Security measures were heightened in the days surrounding President Joe Biden's inauguration, following the events of Jan. 6, when supporters of former President Donald Trump stormed the Capitol building. 13 Metrorail stations were closed and 26 bus routes were detoured. Rail and bus service is scheduled to return to regular service Friday, however Metro clarified individual stations and bus routes may resume throughout the day Thursday as the inauguration security perimeter lifts.
Metro said it will inform residents about service changes through MetroAlerts texts and emails, Metro social media accounts and its website.
Beginning at 1:00 pm today, the following stations will be OPEN:
* Archives
* Arlington Cemetery
* Capitol South
* Federal Center SW
* Federal Triangle
* Judiciary Square
* Smithsonian#wmata

— Metro (@wmata) January 21, 2021