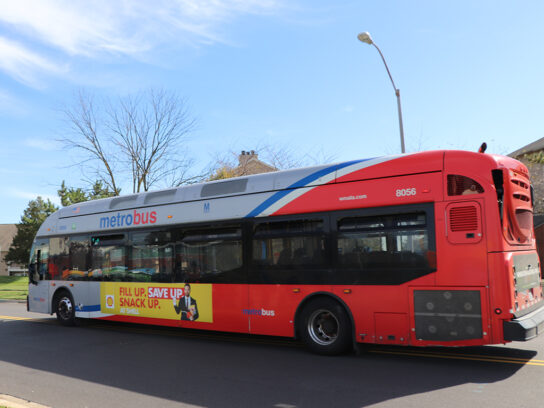 Metrobus temporarily suspended service Monday at 9:30 a.m. due to deteriorating weather and hazardous road conditions throughout the region
Buses currently on routes will complete their routes if it is safe. All other buses will hold at stops until roads are passable and safe to resume service, Metrobus announced.
As crews clear roads, Metro will monitor conditions and decide when it is safe to resume service.
Customers can use Metrorail, which continues to operate on a normal schedule with trains every 12 to 24 minutes.
.@Metrobusinfo service temporarily suspended due to weather conditions, effective immediately https://t.co/fhoCIBbeuk #wmata pic.twitter.com/7uoVyIVOUP

— Metro (@wmata) January 3, 2022