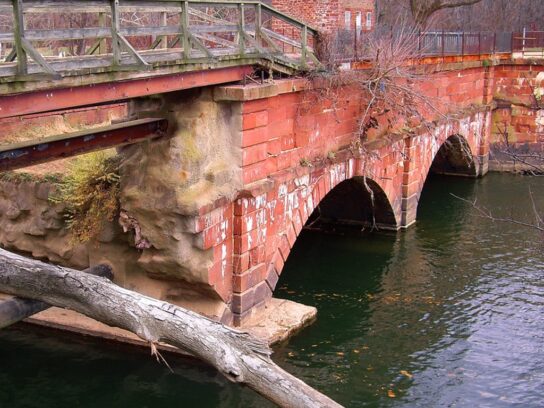 Around 8:21 a.m. on Monday, MCFRS received a rescue request for distressed boaters on the Potomac River near Riley's Lock at the mouth of Seneca Creek.
According to MCFRS spokesperson Pete Piringer, the boaters reached the Virginia shoreline by 8:44 a.m. Loudon County firefighters treated one of the boaters while MCFRS cleared the call.
Update – Potomac River A/F Riley's Lock/Seneca, boaters in distress, boaters made it to Virginia Shoreline, @LoudounFire w/ patient, @mcfrs units and personnel are clearing the call https://t.co/bia47iOcEI

— Pete Piringer (@mcfrsPIO) January 3, 2022
The lock, named after the operating family, functioned until 1924. Today, it is part of Chesapeake and Ohio Canal National Historical Park, and remains popular as a prime location for birdwatching.
A winter weather advisory issued by the National Park Service is currently in effect, warning of icy roads and fallen power lines, making park recreational activities dangerous.
The National Weather Service Marine Forecast reported hazardous conditions for boaters as of 9:35 a.m., Jan 3. The advisory warns low pressure from the passing cold front may continue to affect waters for small craft throughout the remainder of the week.