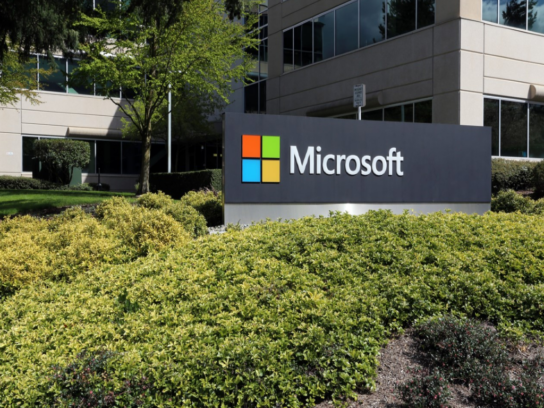 Microsoft announced Monday, Sept. 21, that they have entered an agreement to acquire ZeniMax Media, parent company to Rockville-based gaming publisher, Bethesda Softworks, for $7.5 million. 
The deal will bring best-selling game franchises such as "The Elder Scrolls", "Fallout", "Doom" and more to the Xbox console and PC. Bethesda's future games such as "Starfield", the highly anticipated space roleplaying game, will also appear on console and PC for Xbox gamers. 
Today is a special day… We are THRILLED to welcome the talented teams and beloved game franchises of @Bethesda to Team Xbox!

Read the full announce from @XboxP3: https://t.co/Jn0HcTJ9Mi pic.twitter.com/iQVutgT6zq

— Xbox (@Xbox) September 21, 2020
Bethesda Softworks' goal is to enhance their games for players and believes Microsoft can help. "Microsoft is an incredible partner and offers access to resources that will make us a better publisher and developer," Pete Hines, vice president of Bethesda's public relations and marketing, said. "We believe that means better games for you to play."
With the acquisition, Microsoft's creative studios will expand from 15 to 23. This includes keeping the structure and leadership of Bethesda Softworks in place, according to the press release.
"The big winners today are our fans," said Robert A. Altman, Chairman and CEO of ZeniMax. "Now with Microsoft's scale and entire Game Stack, our games can only get better."
Microsoft to acquire Elder Scrolls, Fallout, other hit games in $7.5B deal for @Bethesda Softworks parent ZeniMax. It ties with @github as the 3rd-largest deal in @microsoft history. https://t.co/wRL6Q48Wan

— GeekWire (@geekwire) September 21, 2020
According to Geekwire, the ZeniMax deal is Microsoft's third-largest acquisition ever. LinkedIn is the largest and Skype is the second largest. 
Bethesda Softworks is headquartered in Rockville.  ZeniMax is headquartered in Washington D.C.  ZeniMax has multiple divisions not only in Bethesda Softworks but also in Bethesda Game Studios, iD Software, Arkane Studios, Tango Gameworks, MachineGames and more. 
https://www.instagram.com/p/CFcgGHCB_tN/?utm_source=ig_web_copy_link