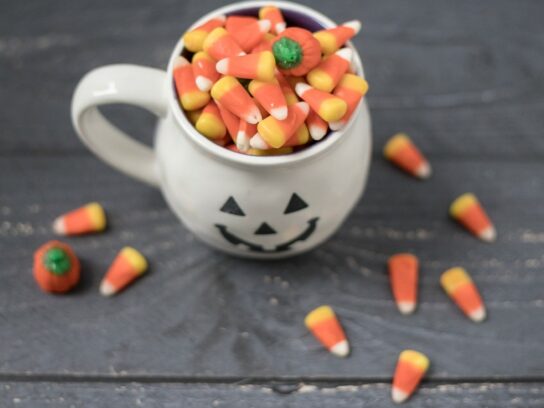 With a socially distant Halloween looming, the Centers for Disease Control and Prevention (CDC) updated its holiday celebration guidelines Monday, ranking Halloween activities that pose low, moderate, and high risks.
The CDC says traditional activities, including door to door trick-or-treating and trunk-or-treating, top the list as high risk and recommends avoiding them. Doing so will help prevent the spread of COVID-19, according to CDC guidelines.
Other high risk activities included:
Attending crowded costume parties indoors
Going to an indoor haunted house
Going on hayrides or tractor rides with people not from your household
Traveling outside your community to rural fall festivals
These guidelines come as Montgomery County works to develop its own guidance for staying safe on Halloween. In the county's weekly coronavirus press conference on Wednesday, Dr. Earl Stoddard, with the Montgomery County Office of Emergency Management, said the county was looking to gather additional COVID-19 data before releasing safety guidelines, saying "we can't say too much today because we do not know what the circumstances of COVID-19 will be at the end of October."
For those looking to safely participate and stay in the Halloween spirit, lower risk activities like pumpkin carving with household members or decorating your house, apartment, or living space are recommended by the CDC.
Additional lower risk activities include:
Hosting a virtual Halloween costume contest
Having a Halloween movie night with people you live with
Having an at-home scavenger hunt with your household members
Carving or decorating pumpkins outdoors with neighbors or friends, at a safe distance of at least six feet
Participating in one-way trick-or-treating where families pick up a goodie bag while they walk around their community is also one way to stay safe, although the CDC says this still poses a moderate risk.
Other activities classified as posing a moderate risk include:
Having an open air, outdoor costume parade with people six feet apart
Attending an outdoor costume party wearing protective masks and remaining six feet apart
Going to an outdoor, one-way haunted forest where mask use is enforced
The CDC says that if you do dress up for Halloween, masks part of the costume are not a substitute for cloth masks. Costume masks should only be used if it is made of two or more layers or breathable fabric that doesn't leave gaps around the face.
Additionally, if you do attend an outdoor haunted forest, be sure to extend your distance among others beyond six feet. The CDC says screaming increases the risk of exposure to a respiratory virus.
For a full list of activities ranked from low to high risk, additional guidelines on preparing for a safe Halloween holiday, and to learn more on staying safe during other upcoming holidays, visit the CDC's website here.
Previous post:
County Waiting for More COVID-19 Data Before Releasing Final Halloween Safety Guidelines