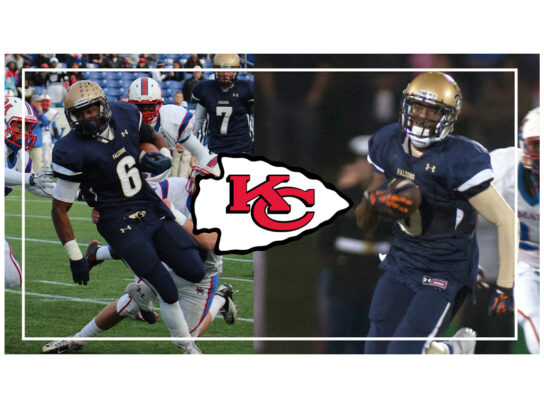 We are days away from Super Bowl LIV in Miami between the San Francisco 49ers and the Kansas City Chiefs. The coaches and players are going through their final practices and other preparations for the biggest game of them all on Sunday.
Bob Milloy – the winningest coach in Maryland high school football history – coached two players who will be playing Sunday, both with the Chiefs. Kendall Fuller and Dorian O'Daniel – both All-Met selections from Good Counsel's Class of 2013 – are defensive backs with Kansas City. It is pretty rare for high school teammates to also be teammates in the Super Bowl. Fuller and O'Daniel's old high school coach has been watching them closely in the playoffs and can't hide his pride for what they've accomplished.
Milloy added that he entertained thoughts of attending the game but has decided to watch from home as he has done for the previous 53 Super Bowls – only this time there's a lot more at stake for him personally. He is rooting for his players and for their coach Andy Reid who has never won a Super Bowl.