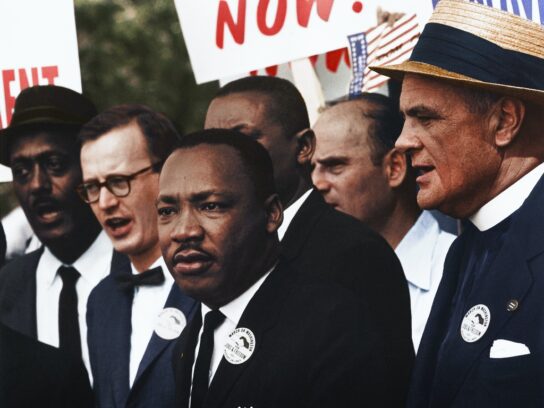 The Montgomery County Volunteer Center will continue the annual large-scale volunteer event Dr. Martin Luther King Jr. (MLK) Week of Service virtually with a few onsite opportunities. Like last year, the event will span a week and feature a variety of home-based and safely distanced volunteer activities available online, according to a county press release. The 2022 event will begin on Saturday, Jan. 15, and extend through Jan. 22. It will feature activities like crafting coasters out of recycled magazines, making blankets for foster children and families in need, sending well wishes to seniors and veterans, and creating paracord bracelets for members of the military and first responders. Montgomery County Public Schools also allows students to earn student service learning (SSL) hours through volunteering in most projects.
All of the event activities will be free. Registration is required and some opportunities have limited space available. Several partner agencies will also offer service projects both virtually and onsite. You can find them on the virtual event page.
The MLK Day of Service event was created to offer county residents of all ages an opportunity to honor the life and teachings of Dr. Martin Luther King Jr. by participating in service projects that assist others in the community. According to the release, in the past the event typically brought thousands of area residents together in person for an afternoon full of volunteer activities.
The Volunteer Center's motto is to "strive to improve the quality of life in Montgomery County by fostering a culture of volunteerism and service." The agency connects community members in search of volunteer activities with nonprofits and government agencies in need of assistance through its website.
To learn more about The Volunteer Center, visit www.montgomeryserves.org. To register for the MLK Week of Service 2022 activities, visit the event's webpage.
Related Posts: