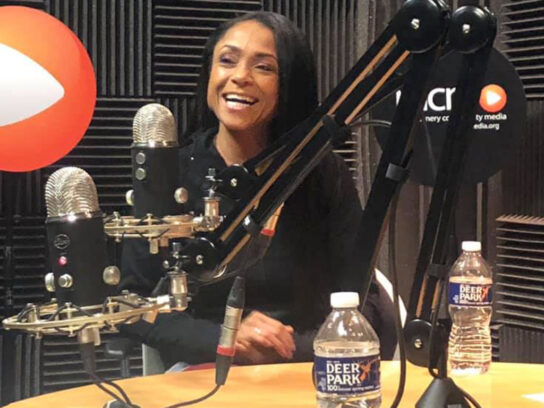 Dominique Dawes is far removed from winning four medals – including a gold – in three Olympic Games between 1992 and 2000. Now 43 with four small children, the Silver Spring native is excited to be opening the Dominique Dawes Gymnastics Academy in Clarksburg in the spring of 2020.
Dawes talked to MyMCMedia's Joe Yasharoff about the new academy, the sexual assault scandal that rocked the sports world, gymnastics sensation Simone Biles and growing up in Montgomery County in the latest episode of MoCo's Most Famous.
Available Now on MyMCMedia, Overcast, Apple Podcasts, RadioPublic, Spotify, Stitcher, Facebook, Pocketcasts and Twitter. Subscribe now.
Related Post: