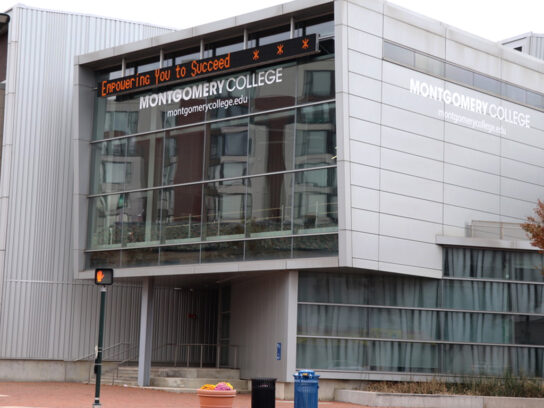 The U.S. Department of Labor awarded $1.6 million in grant funds to Montgomery College to help underrepresented students find employment in information technology (IT) and cybersecurity.
In a press release, Montgomery College announced that the grant will fully fund the school's Tech Metro Area Pathways program
Known more simply as "TechMAP," the program was designed to help underrepresented students, including women and people of color, prepare for careers in information technology and cybersecurity.
Specifically, the program looked to "improve outcomes, credentials earned, and the proportion of participants who find quality jobs" in those sectors, according to Montgomery College's summary of the project.
Montgomery College is one of 13 colleges to be awarded funding from the U.S. Department of Labor Employment and Training Administration's $45 million Strengthening Community Colleges Training Grant Program. https://t.co/L2AkaWosIt pic.twitter.com/79pAEruW8R

— Montgomery College (@montgomerycoll) September 16, 2022
The grant was part of the second round of the Department of Labor's Strengthen Community Colleges Training Grant Program. The program aimed to "build the capacity of community colleges to meet labor market demand for a skilled workforce" in different sectors, according to a Department of Labor press release.
Montgomery College was one of 13 grant recipients in this round of grants. In total, the Department of Labor awarded $45 million across the second round of grants. Additionally, the department awarded $40 million during the first round of grants in Jan. 2021.
The Department of Labor's Employment and Training Administration administered this program.