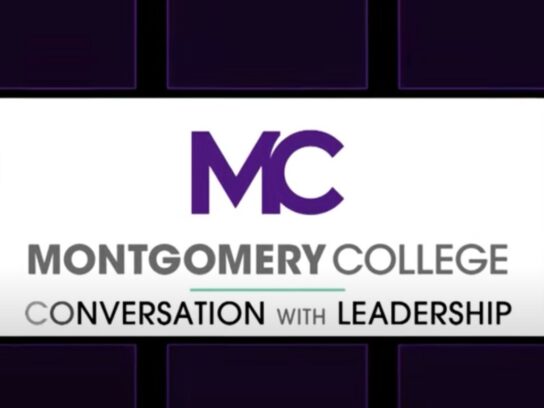 On Wednesday, the president and senior vice presidents of Montgomery College answered questions from the community about what the Fall 2020 semester will look like.
President Dr. DeRionne Pollard, Senior Vice President for Academic Affairs Dr. Sanjay Rai, Senior Vice President for Advancement and Community Engagement Dr. David Sears, Senior Vice President for Student Affairs Dr. Monica Brown, and Senior Vice President for Administrative and Fiscal Services Donna Schena all went live on youtube and Facebook to answer questions. 
They discussed that most classes will be online, with only about 5% in person. These in-person classes include labs where students have to demonstrate what they have learned in a hands-on environment. For those who will need to come to campus, precautions are in place, such as social distancing in offices and classrooms, reducing the number of students in classes, making masks mandatory, and enhanced cleaning measures.
On-campus facilities such as the gym, library, and bookstore will remain closed, with the library putting as many of their services as possible online. Student engagement activities will be held online as well.
The discussion also touched on Montgomery College's decision to not switch to a pass/fail grading method if the semester stays online as faculty felt this could impact students' ability to transfer in as smoothly as possible.
More information on the college's plans is posted on their website and the full video of questions and answers can be found below.