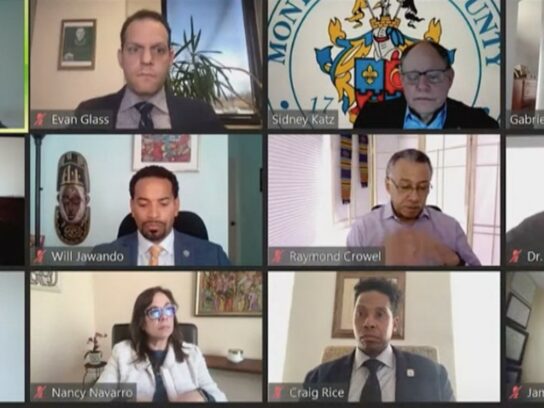 The Montgomery County Council will be hosting a virtual town hall Wednesday from 7:30 – 9 p.m.
The Council will discuss the county's Covid-19 response, the Thrive Montgomery 2050 Draft Plan which deals with benchmark goals involving land, housing and transportation use for the next 30 years and redistricting.
"Ongoing community engagement is an essential element of public service," said Council President Tom Hucker. "Hosting town hall meetings enables Councilmembers to hear from every corner of our community and has proved to be a convenient way for residents to tell us what is on their minds and learn more about important public issues. I'm looking forward to a robust discussion with our residents and encourage everyone to join us."
A reservation to attend the virtual meeting is required and can be completed here. Reservation requests must be submitted by Tuesday at 9 a.m. The meeting will also be televised on County Cable Montgomery (channel 30 for Fios, 1056 for RCN and 996 for Xfinity) and streamed on Facebook and YouTube.