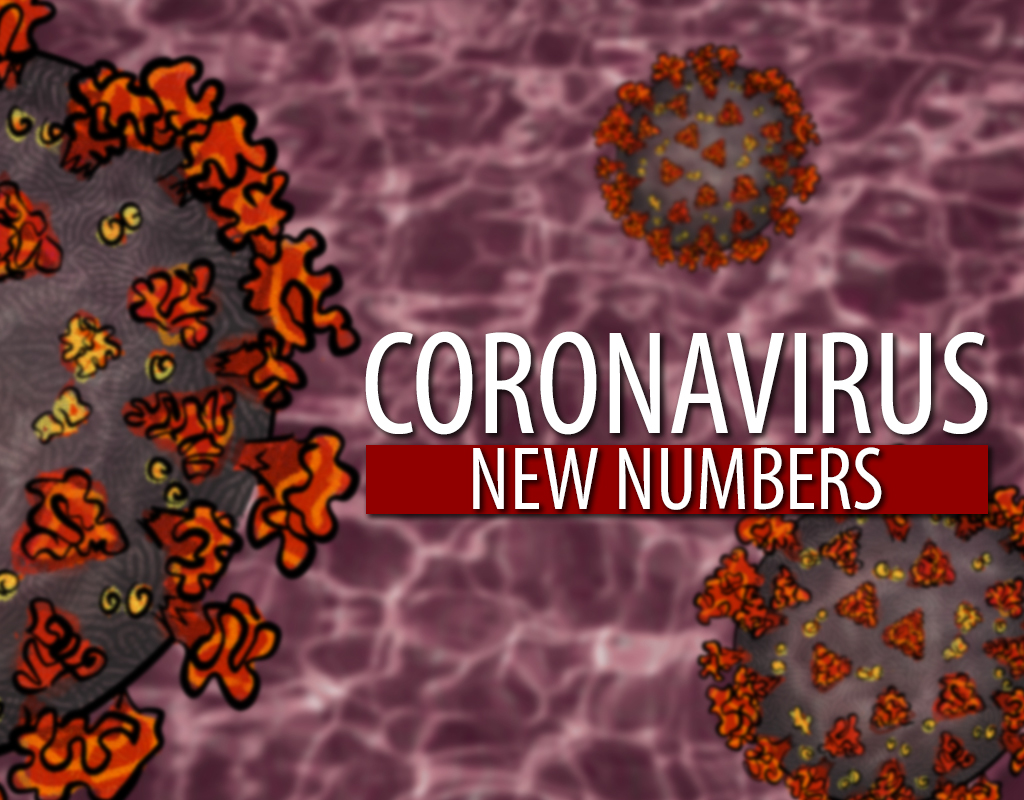 Montgomery County COVID-19 Cases Near 10,000
Montgomery County COVID-19 Statistics
Sunday morning the Maryland Department of Health reported 9,922 cases of COVID-19 in Montgomery County, which is an increase of 223 cases from the 9,699 reported Saturday.
According to the health department, 522 county residents have died from COVID-19. This is an increase of eight deaths since Saturday. The number of probable deaths is 36.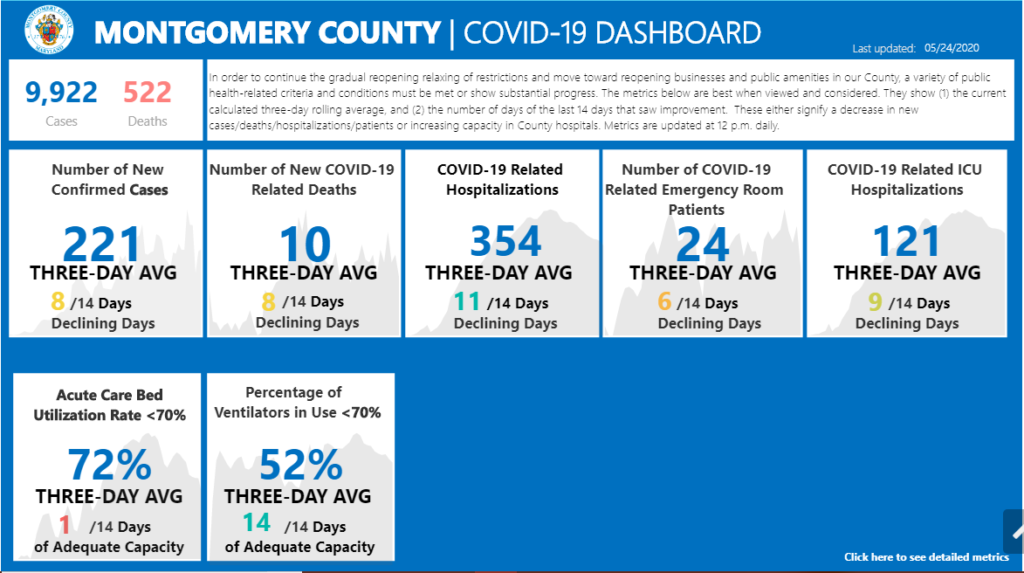 Maryland COVID-19 Statistics
As of Sunday morning, there were 46,313 confirmed cases throughout the state. That is an increase of 818 cases in the last 24 hours. There were 2,162 deaths, an increase of 38.
In Maryland, 7,939 people have been hospitalized since the outbreak of COVID-19.
Hospitalizations continue to decrease. Currently, 1,290 Marylanders are hospitalized with COVID-19, which is 30 less than Saturday. Of the currently hospitalized patients, 503 are in intensive care.
A total of 13,762 cases and 899 deaths involve the state's African American community.
Here are the statewide statistics by age, gender and race. The first number indicates cases and the number in parenthesis indicates deaths.
Age/Gender
0-9 1,018
10-19 1,899 (1)
20-29 6,270 (12)
30-39 8,587 (28)
40-49 8,411 (58)
50-59 7,667 (148)
60-69 5,511 (338)
70-79 3,596 (534)
80+ 3,354 (984)
Data not available (59)
Female 24,075 (1,068)
Male 22,238 (1,094)
Race and Ethnicity
African-American (NH) 13,762 (899)
Asian (NH) 889 (81)
White (NH) 9,232 (898)
Hispanic 11,383 (191)
Other (NH) 2,272 (28)
Data not available 8,775 (65)