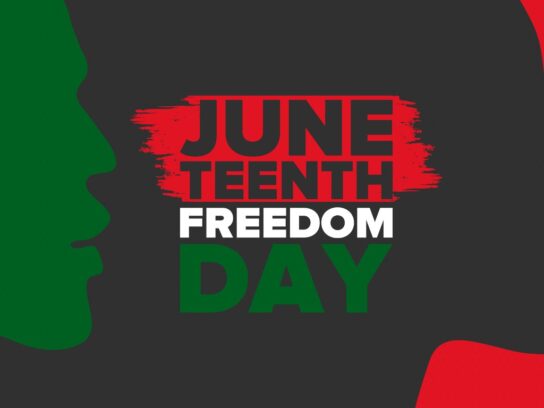 Montgomery County announced their offices will be closed Friday, June 18 in observance of the new federal holiday, Juneteenth. Thursday, President Biden signed into law Juneteenth as a national holiday to celebrate the end of slavery in the United States, which took place on June 19, 1865 in Texas.
County Executive Marc Elrich said, "I am glad that, today, President Biden and Congress have designated Juneteenth as our newest federal holiday, and I am proud that our County has been recognizing and celebrating the Juneteenth holiday for nearly 25 years."
Here is what is open and closed on Friday, June 18:
County offices – closed.
State offices and courts – closed.
Libraries – closed.
Alcohol Beverage Services (ABS) – All stores open from 10 a.m. – 9 p.m. (Note: Poolesville store hours are different and will remain noon – 7 p.m. for June 18).
Recreation – Aquatic facilities and community recreation and senior centers are closed. The Germantown Community Recreation Center and Wheaton Community Recreation Center will remain open, as scheduled, for COVID-19 testing sites and vaccine distribution.
Ride On/Ride On extRa / Flash – operate on a regular weekday schedule.
TRiPS Commuter Store at Silver Spring Transit Center – will be open 10 a.m. to 4 p.m.
TRiPS Mobile Commuter Store –6 a.m. – 9:30 p.m. at the Lakeforest Transit Center, 10 a.m. – 1 p.m. Walmart Germantown.
County-provided trash and recycling collection will operate as normal.
Parking at public County garages, lots and curbside meters – Free.
All 424 parks and 250 miles of natural surface and paved trails are open.
Dog parks, skate parks and playgrounds are open.