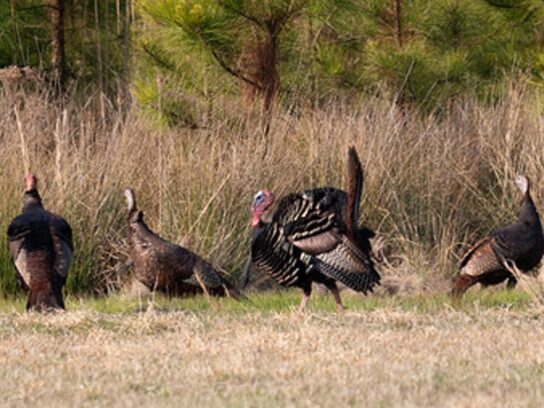 Hunters in Montgomery County bagged 164 wild turkeys during Maryland's 2022 turkey season. That is 10 more than in 2021.
Throughout the state,  hunters bagged 4,208 turkeys this spring, 8% more than in 2021 and only 2% below the 2020 record harvest, according to the Maryland Department of Natural Resources.
"The growth of turkey populations in areas such as the Baltimore-Washington corridor provides hunters with exciting new opportunities to get afield where they might not have had success in the past," said Wildlife and Heritage Service Director Paul Peditto in a news release.
Part of the increase in juvenile turkeys can be attributed to the Brood X cicadas from last summer that provided food for the young turkeys, he said.
Hunters were permitted to use only shotguns loaded with #4 shot or smaller, crossbows, vertical bows or air guns that shoot arrows or bolts.
📰: Maryland Spring Turkey Season 2022 Set to Open. Junior Hunt Starts April 16; All Hunters Begin April 18. https://t.co/lbf50rM08r pic.twitter.com/J2wvwHjsCW

— Maryland DNR (@MarylandDNR) April 10, 2022