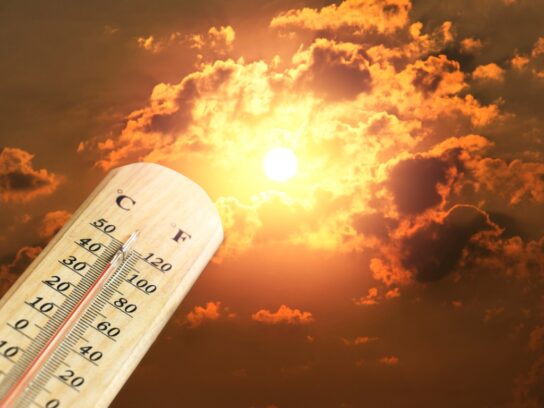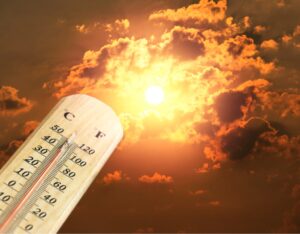 Montgomery County is under a Hyperthermia Alert on Tuesday until 7 p.m.
The county also issued the alert yesterday and several days over the past two weeks.
"It's going to be a pre-hydrate, hydrate and re-hydrate type of week," Fire and Rescue Service (MCFRS) Chief Spokesperson Pete Piringer wrote on Twitter. As of about 11:30 a.m., he said the "real-feel" temperature was around 100 degrees.
When temperatures/heat index hits at least 95 degrees, the county sends the alert because a "hazardous situation in which heat-stroke and heat exhaustion are likely" can happens, according to the county.
See hot weather safety tips from the county and learn signs of heat exposure here. Stay indoors when possible, avoid drinks with alcohol or caffeine and never leave pets, children or elderly residents in a car for any amount of time, even with windows open.
"It's going to be another scorcher today. Stay cool at a public pool near you," County Councilmember Evan Glass encouraged residents. Admission to county pools is guaranteed if residents make reservations. Walk-ins depend on reservations and capacity, according to Montgomery County Recreation.
It's getting HOT (& humid, too) @MontgomeryCoMD it's sunny 1130a temp ~93° w/ >60% humidity & 'real-feel' temp ~100° – Stay Hydrated, limit time/exposure outdoors (in sun) & use air conditioner pic.twitter.com/yVbRQnX6MT

— Pete Piringer (@mcfrsPIO) July 13, 2021
It's going to be another scorcher today. Stay cool at a public pool near you. https://t.co/pn3oocQ2m3

— CM Evan Glass (@CMEvanGlass) July 13, 2021