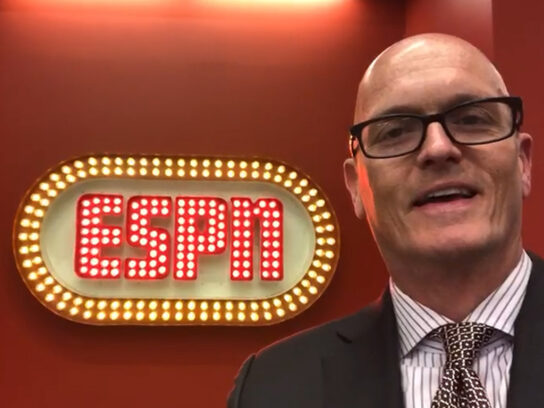 ESPN anchor Scott Van Pelt has always worn his Maryland roots on his sleeve.
Born in Brookeville, Van Pelt attended Flower Valley Elementary School in Rockville and graduated from Sherwood High School in Sandy Spring.
He started his television career as an intern at FOX5 while a student at the University of Maryland. He worked at Golf Channel from 1995-2000. And in 2001 he made the move to ESPN where he has become one of the network's most popular personalities hosting the midnight edition of SportsCenter.
MyMCMedia asked Van Pelt to share his thoughts and advice with the Class of 2020 graduating seniors who won't be able to enjoy a traditional graduation ceremony this year.
Van Pelt – who has worked at ESPN in Bristol, Connecticut since 2001 – will be moving his show and family back to Maryland this summer.