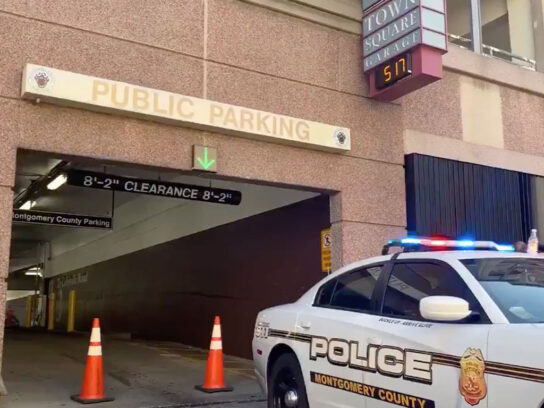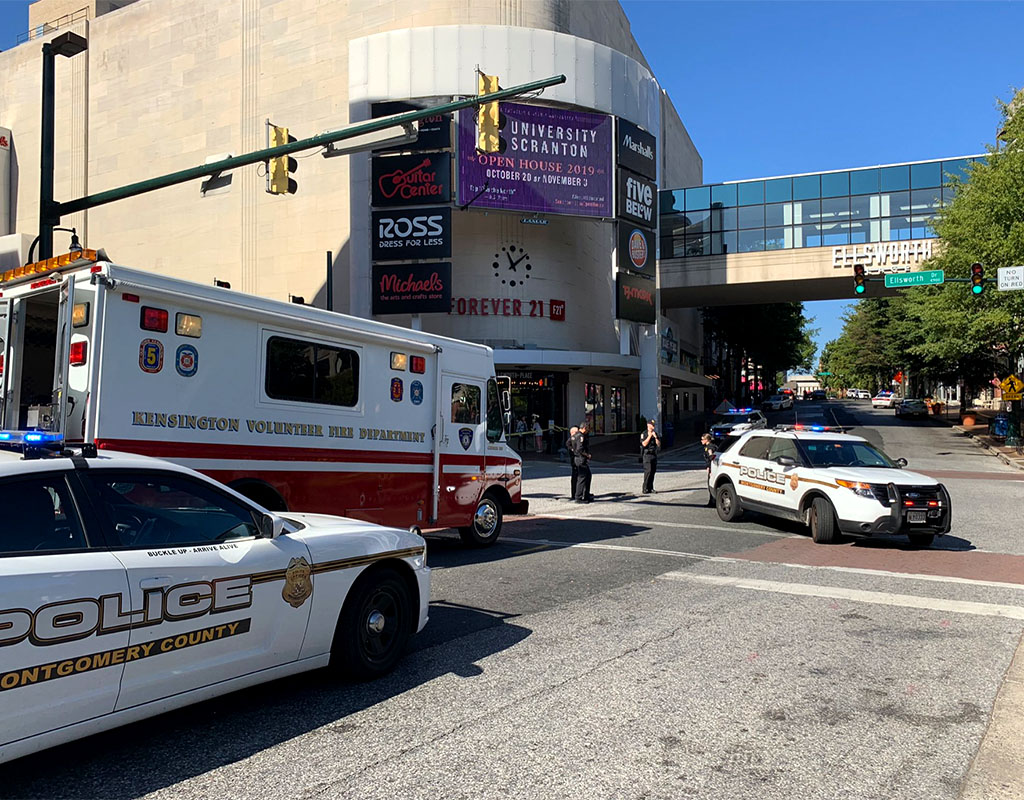 Montgomery County Police Department released a statement Tuesday evening, stating Officer Thomas J. Bomba's death has been ruled a suicide.
On Monday morning, police were dispatched to a parking garage located at Ellsworth Drive and Fenton Street in Silver Spring after reports that Bomba, 37, encountered "disorderly" subjects on the top floor. When police arrived at the scene at 8:49 a.m. they found that Bomba had been shot and called for backup.
Bomba was taken to MedStar Washington Medical Center and died from his injuries.
The incident caused havoc Monday morning and three county schools in Silver Spring issued a "shelter-in-place." During a press conference Monday afternoon, Marcus Jones, the MCPD's acting chief, said that the department was treating Bomba's death as a homicide.
MCPD said that the Office of the Chief Medical Examiner of the District of Columbia has officially ruled that Bomba's death is the result of a self-inflicted injury.
Police say that at the time of his death, Bomba was wearing a body camera but it was de-activated. The investigation for the incident is ongoing and police are continuing to evaluate evidence.
"The outpouring of support from the community has been greatly appreciated during this trying time," police say.
Montgomery County Executive Marc Elrich released a statement about Bomba's death Tuesday evening, which says:
This situation shines the light on how stressful law enforcement can be, and we must find ways to better support the men and women who have pledged to protect us. While we all experience stress in our lives, it is difficult to imagine what law enforcement officers are going through on a daily basis. We offer our heartfelt sympathy to Officer Bomba's family, his friends, the Montgomery County Police Department, and our entire public safety workforce.
Police plan to announce details about Bomba's memorial service when information becomes available.