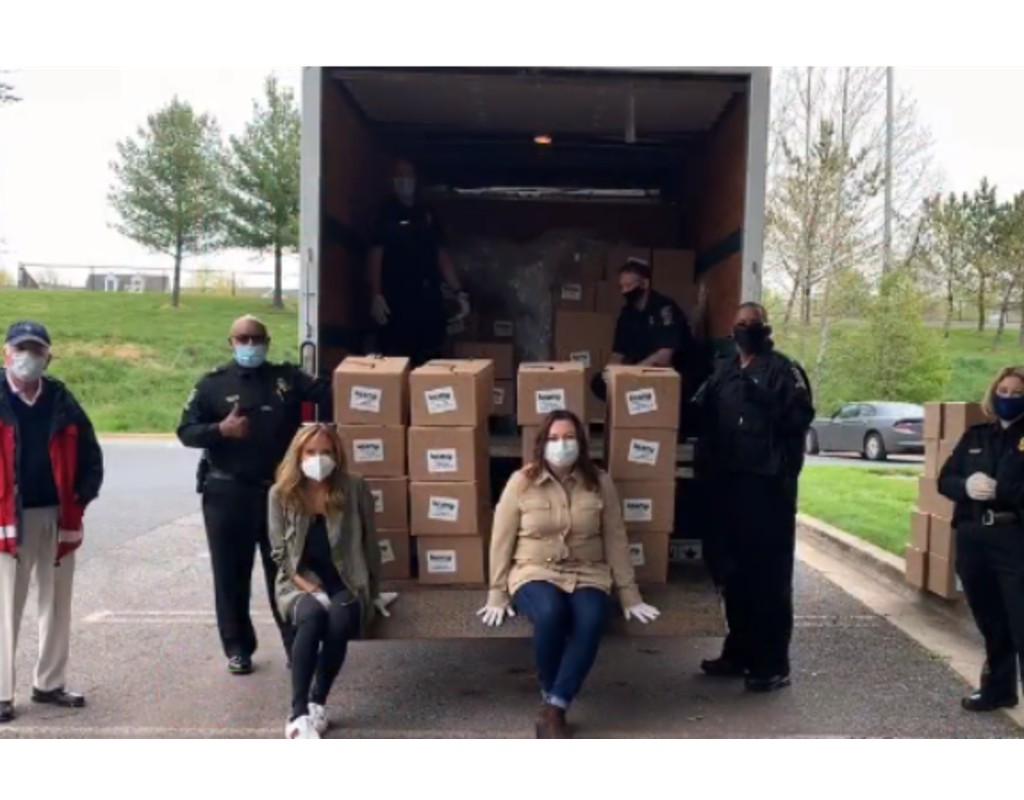 Montgomery County Police Personnel Received Donations of Fresh Produce and PPE
The Montgomery County Police Department (MCPD) received donations of fresh produce and personal protective equipment (PPE) for their police personnel on Thursday.
Members from the Patrice Birckman Family Foundation and the M.C. Police Foundation donated 150 crates of fresh produce to MCP personnel.
Chief of Police Marcus G. Jones appeared in a video giving thanks to Patrice Birckman and Stacia Andrews, members of the Patrice Birckman Family Foundation, and Marvin Address, a member of the M.C. Police Foundation. "Today is a special day of thanks to our community," said Jones. "This is really warm felt."
The Chinese Alumni Associations of Greater Washington (CAAGW) also donated to MCPD. Approximately 4000 surgical masks, 100 KN95 masks, & 4000 medical gloves were donated to help protect MCP personnel working during the current health crisis. "Everyone like you is working right now in this hard time, so we can be very safe at home," said a member of the CAAGW in another video posted on Twitter. "Thank you for your service."
Today, members from The Patrice Brickman Family Foundation & members of the M.C. Police Foundation, came to MCP HQ to donate 150 crates of fresh produce to MCP personnel.

TY to Patrice Brickman, Stacia Andrews, & the M.C. Police Foundation for the generous donation! pic.twitter.com/qP5nWeYSmR

— Montgomery County Department of Police (@mcpnews) April 23, 2020
Today, members of the Chinese Alumni Associations of Greater Washington came to MCP HQ to donate approx 4000 surgical masks, 100 KN95 masks, & 4000 medical gloves to help protect MCP personnel working during the #Covid19 outbreak. TY for this donation of much needed PPE! pic.twitter.com/ukot1jALma

— Montgomery County Department of Police (@mcpnews) April 23, 2020