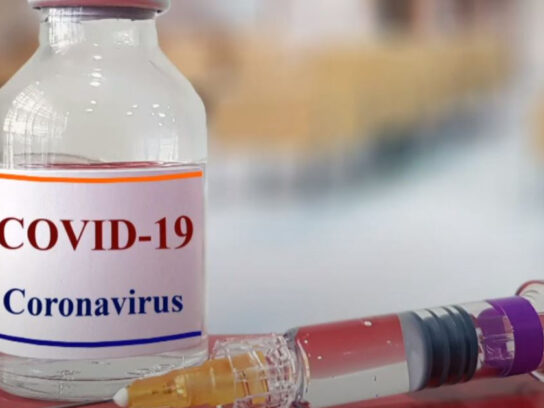 Montgomery County can only administer as many doses of the COVID-19 vaccine as it receives and with limited supplies, that is not enough, according to county officials. While the county boasts of administering 95 percent of the doses it receives weekly, it ranks near or at the bottom of counties in Maryland for administering the vaccine.
According to the state website, as of Jan. 27, Montgomery County has administered 51,403 doses of the first injection and 6,550 of the second dose, resulting in 4.892% of county residents having received the first of the two injections. In Garrett County, 8.968% of its residents have received a first injection, according to Maryland officials.
In nearby Prince George's County, which like Montgomery County has a larger population other Maryland counties, 2.4% of its residents have received their first dose.
The county's website about the vaccine notes that, as of Jan. 27, it has received 32,400 first doses of which it has administered 25,359, or 78.3%.
The state and county numbers differ, because when reporting how many doses the county has received, the state includes doses that were given to the county as well as to area hospitals and nursing homes. As the county can only administer the doses it receives, it does not include hospitals and nursing homes in its reports.
Thanks @riccimike It's crucial that we work closely to address this challenge in order to protect our residents and get the economy back on track. #VaccineStrategy #COVID19 https://t.co/HAt3vqe2NY

— Nancy Navarro (@nancy_navarro) January 25, 2021
At the community town hall last night on #COVID19 vaccinations, Dr. Travis Gayles explained that Montgomery County has administered 95% of the doses received from Maryland. We stand read to ramp up the vaccine rollout but the state hasn't kept up with requests for more doses. pic.twitter.com/ccue1WiPdi

— Montgomery Council (@MoCoCouncilMD) January 20, 2021
Yes, as announced yesterday, we allocated 8,775 doses to Suburban Hospital this week for elderly and educators. https://t.co/HMLcwR4i7J pic.twitter.com/WC3SkHXuDq

— Michael Ricci (@riccimike) January 26, 2021
Dr. Gayles explains that Montgomery County has administered 95 percent of the #COVID19 vaccine supply provided by the State of Maryland. The Department of Health and Human Services is still dependent on a rolling supply of vaccinations each week to schedule appointments. pic.twitter.com/LTzTCBSE56

— Montgomery Council (@MoCoCouncilMD) January 26, 2021