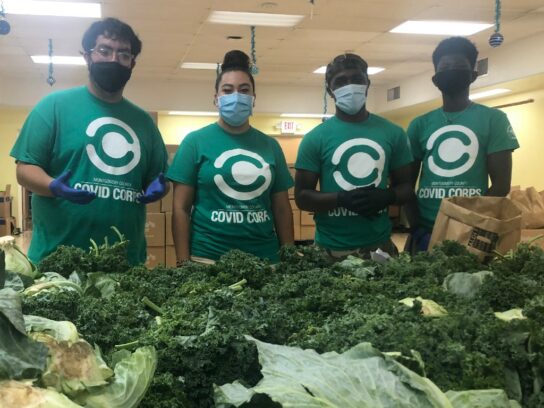 Montgomery County Department of Recreation has hired more than 100 young people, ages 16 to 23, for its COVID Corps summer job program.
The COVID Corps is deployed throughout the county to help with coronavirus testing, food security initiatives, community outreach, tech mentoring, operational recovery, special projects, and more. COVID Corps members are $14 an hour, the current minimum wage. Currently, the Recreation Department is not taking applications, citing the "overwhelming number of responses received."
County Cable Montgomery, MyMCMedia's PEG partner, got an inside look about what the program entails and interviewed Adriane Clutter, division chief for the recreation department; County Executive Marc Elrich; and two COVID Corps members.
The COVID Corps was also featured on PBS NewsHour Aug. 14: