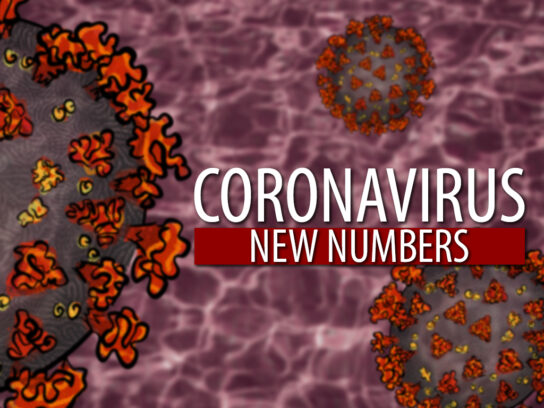 Monday morning the Maryland Department of Health reported 617 new COVID-19 cases in Montgomery County since last Monday, Oct. 5. This brings the cumulative case count to 23,696 since the start of the pandemic.
Since the first reported case in March, 815 county residents have died from COVID-19. Since last Monday, Oct. 5,  this is an increase of five deaths, according to the health department. The overall number of probable deaths, where the death certificate shows COVID-19 as the cause of death but it is not yet confirmed by a laboratory test, in Montgomery County is 40.
The county has a rolling seven-day average of 2.2% for positive COVID-19 tests, which is a lower rate than 17 of Maryland's 24 jurisdictions.
More Montgomery County residents have died due to COVID-19 than any other jurisdiction in the state. Prince George's County, however, has recorded over seven thousand more coronavirus cases in total since March. Their death toll is 814.

As of Monday morning, there have been 131,861 confirmed coronavirus cases throughout the state. That is an increase of 4,070 cases since last Monday, Oct. 5. COVID-19 has claimed the lives of 3,859 Marylanders, 42 since Oct. 5.
Currently, 384 Marylanders are hospitalized with COVID-19. Of those patients, 93 are in intensive care.
The state's seven-day rolling average for test positivity is 2.76%.
Today, @MDHealthDept reports 131,861 confirmed cases of #COVID19 in Maryland.

The statewide positivity rate is now 2.76%

Maryland has 3,859 deaths, 1,610,574 negative tests and 7,738 patients have been released from isolation.https://t.co/9LEHaSDimJ pic.twitter.com/tTGbNyBrY3

— Maryland Department of Health (@MDHealthDept) October 12, 2020