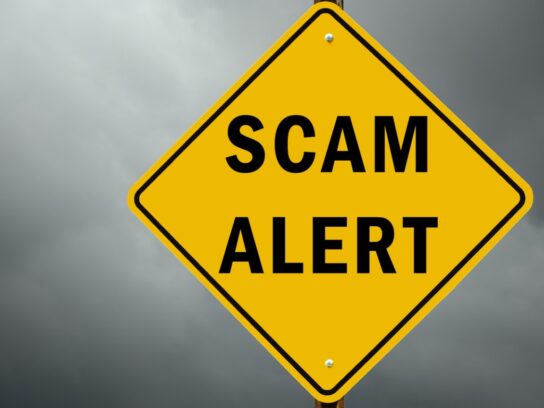 Montgomery County State's Attorney John McCarthy warned residents of scam season, and announced upcoming events to learn how to better protect one's self from fraud.
The Crimes Against Seniors and Vulnerable Adults unit (CASVA), created by McCarthy, focuses on protecting seniors from financial and physical crimes. A handful of informational events will be held at senior communities throughout the month of April, in partnership with the Office of Consumer Protection.
The interactive presentations by McCarthy and Director of the Office of Consumer Protection Eric Friedman will discuss common fraudulent activities and types of financial exploitation that target senior citizens, and how to better protect one's self and loved ones.
On April 5, from 2 p.m. to 3 p.m., Leisure World will hold an in person event for residents only. The Rockville Senior Center will host a virtual event open to the public on April 8, from 10 a.m. to 11 a.m. Holiday Park will host an in person event for residents only on April 25, from 1 p.m. to 2 p.m.
Seniors aren't the only group at risk. Scammers often target groups with limited English language proficiency, according to the IRS. Community members, such as immigrants, are warned of possible phone call scams. Additionally, a list of common pandemic related scams has been compiled for resident awareness.
As tax season approaches, the IRS also warns of "ghost preparers," or tax preparers without a valid Preparer Tax Identification Number (PTIN). Unlicensed ghost preparers may require cash payment with no receipt provided, invent income to qualify clients, claim fake deductions to boost refund size, or direct refunds into their bank account, as opposed to the taxpayer's bank account.
Finally, an uptick in romance scams on dating apps and social media is typically seen around Valentine's Day, according to the Office of Consumer Protection. As seen in Netflix's new documentary The Tinder Swindler, romance scammers have taken advantage of the pandemic, reportedly stealing over $304,000,000. The Office of Montgomery County's State's Attorney encourages residents to watch a video on how to protect one's self from romance scams.