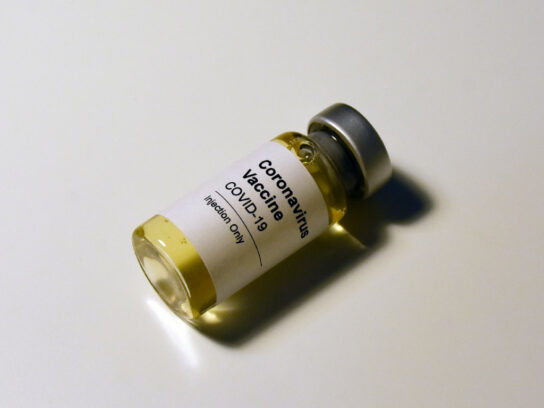 Montgomery County officials will propose a COVID-19 vaccine passport to the county council for consideration, Assistant Chief Administrative Officer Dr. Earl Stoddard said during a virtual briefing Wednesday. 
"Hopefully they will support a vaccine passport similarly in Montgomery County as is in D.C.," Stoddard said. Hours ahead of Wednesday's briefing, Washington, D.C. Mayor Muriel Bowser announced that starting Jan. 15, 2022, proof of at least one dose will be required for those ages 12+ to enter indoor venues in D.C. like restaurants, bars, gyms and entertainment venues.
County Executive Marc Elrich said he asked for the passport to focus on dining, movie theaters, entertainment and gyms.
Officials are reviewing language in the proposal before sharing with councilmembers, who would be required to approve the action as the Board of Health, Stoddard said. He does not think a vaccine passport would harm local businesses, especially now that D.C. will introduce it.
"We never thought that was the case, but obviously now with another regional partner coming on board, it makes that less of a concern given how many restaurants and other venues like that there are in the District," Stoddard said.
According to the state, 91% of Marylanders ages 18 and older have received at least one vaccine dose. According to Gov. Larry Hogan's office, as of Tuesday the 9% of unvaccinated residents account for 75% of COVID-19 hospitalizations statewide.
By 3 p.m. Wednesday, three hospitals in Montgomery County were on red alert, meaning they had no electrocardiogram monitored beds available, which includes all inpatient critical areas and telemetry beds, according to CHATS, a county and hospital alert tracking system.