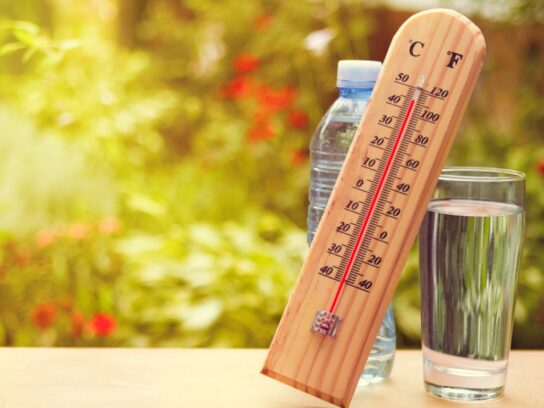 Montgomery County is under a Hyperthermia Alert 1-6 p.m. on Monday. 
The alert means that the heat index is predicted to be at least 95 degrees. In other words, when it feels like it is 95 degrees due to a combination of actual temperature and humidity.
A Hyperthermia Alert has been issued for Montgomery County from 1:00 – 6:00 PM, 8/10. A Hyperthermia Alert is issued for Montgomery County when temperatures and/or heat indices are forecast to reach 95 degrees or higher. pic.twitter.com/3Dnujji8ZE

— MC Emergency Mgmt (@ReadyMontgomery) August 9, 2020
Montgomery County says during high heat days, residents should stay inside when possible, drink water and wear sun protection when outside. Do not leave pets, children and elderly residents in a parked car because temperatures can climb very quickly, the county says. Know the signs of heat exposure and what to do when you have symptoms, like loosen your clothing and drink water. 
MyMCMedia spoke with Montgomery County Office of Emergency Management and Homeland Security Director Dr. Earl Stoddard during a heat emergency alert about high heat episodes and what residents can do to stay safe. A heat emergency alert means that the heat index is predicted to be at least 105 degrees. 
Residents still need to follow COVID-19 precautions, like wearing a face covering, in high heat, Stoddard said. Watch below: