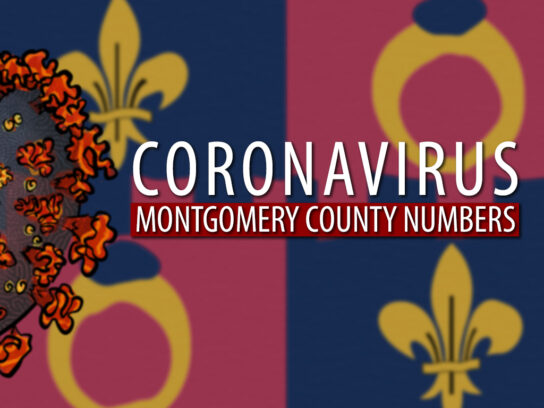 Monday is the 45th day of the second phase of reopening for Montgomery County. Since the beginning of the pandemic, there have been 17,842 confirmed cases of COVID-19 resulting in 754 deaths in Montgomery County, based on numbers released by the Maryland Department of Health Monday morning.
Montgomery County maintains a website with public health metrics related to the COVID-19 pandemic. The Montgomery County COVID-19 Dashboard includes ten metrics updated daily which are grouped into three categories, hospital capacity, COVID-19 surveillance, and testing. A current three-day rolling average for each metric is reported and then it is compared to the number at the beginning of the 14 day period.
Monday the values for the ten metrics are:
91 new confirmed cases, 4 of 14 declining days
1  new death, 9 of 14 declining days
85 hospitalizations, 9 of 14 declining days
6 emergency room visits, 9 of 14 declining days
28 intensive care hospitalizations, 12 of 14 declining days
60% acute care bed utilization rate, 6 of 14 declining days
64% intensive care bed utilization rate, 12 of 14 declining days
25% of ventilators in use, 14 of 14 declining days
2.3% test positivity, 14 of 14 declining days
4,795 tests administered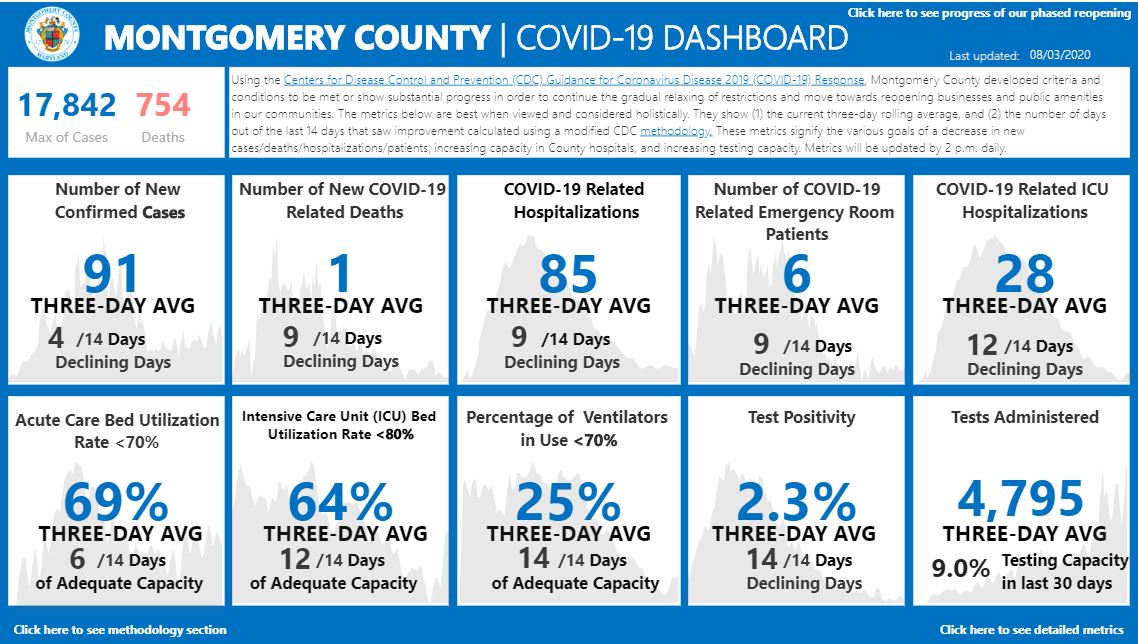 Each day during the current phase of reopening, the county indicates whether a metric was met or showed improvement. Monday the metrics for emergency room visits and intensive care hospitalizations did not show improvement or adequate capacity.
Montgomery County COVID-19 Metrics by Day in Reopening Phase 2 updated August 3.  (Click to enlarge.)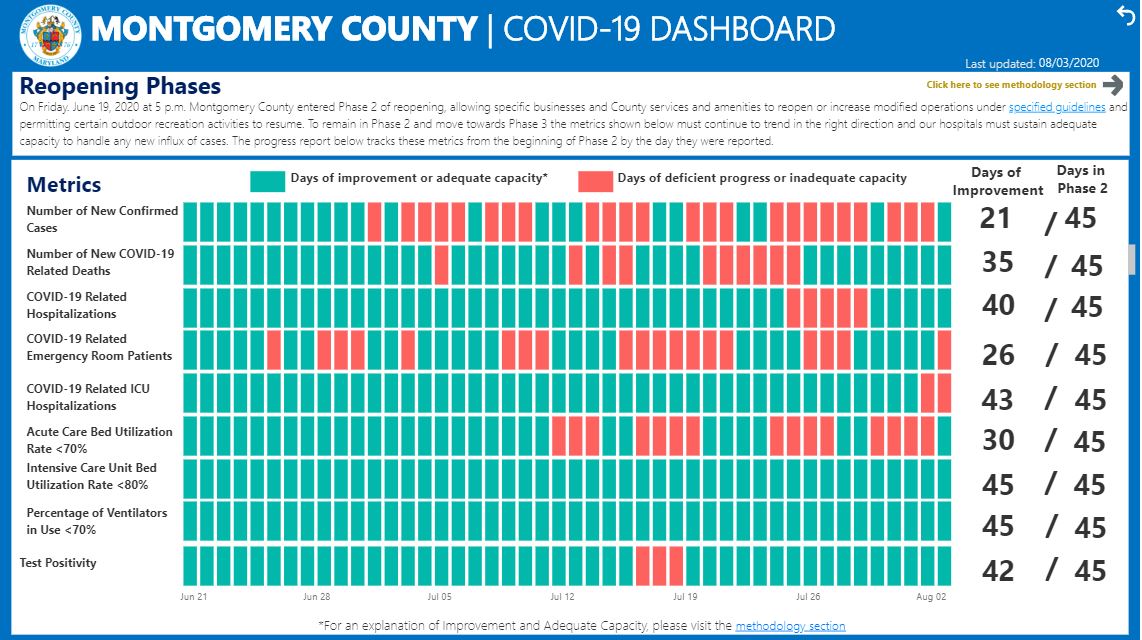 Montgomery County COVID-19 Metrics by Day in Reopening Phase 2 updated August 2.  (Click to enlarge.)