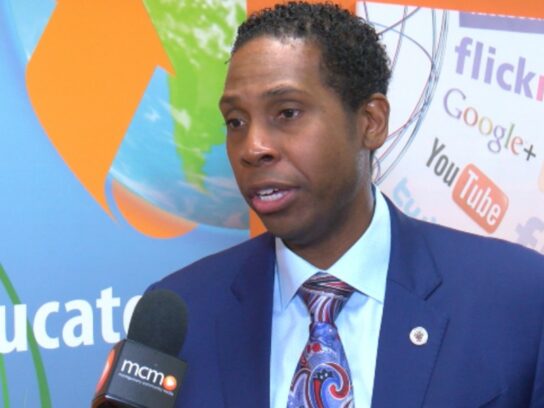 A summer program where students learn to write computer code will expand tenfold, Councilmember Craig Rice announced Friday at MCM Studios.
In 2019, Montgomery Can Code connected about 100 students at Title 1 schools with programmers at Apple and Montgomery College to teach them to code. The program was a half-day for three weeks.
In 2020, Montgomery Can Code will offer about 1,000 students for possibly full days over five weeks, Rice said.
The 2019 version was limited to middle school students. In 2020, the organizers are considering the addition of elementary and high school students, he said.
"We see kids so into video games. So many are understanding they can design them as well," Rice said.
The 2020 Montgomery Can Code is expected to cost about $500,000, with the costs divided among Montgomery County government, Montgomery County Public Schools, the college and the Montgomery County Economic Development Corp.
Apple provides staff as well as discounts on iPads.
Apple not chipping in money, personnel support, people staff come in an do support for Montgomery College staff,
"The price tag is well worth it when you understand what this means in terms of viability for these children who will be able to take these skills and monetize them," Rice said.
Rice said EDC is looking to see if companies have specific coding needs that the Montgomery Can Code students can work on.
Here's Rice talking about the Montgomery Can Code expansion: