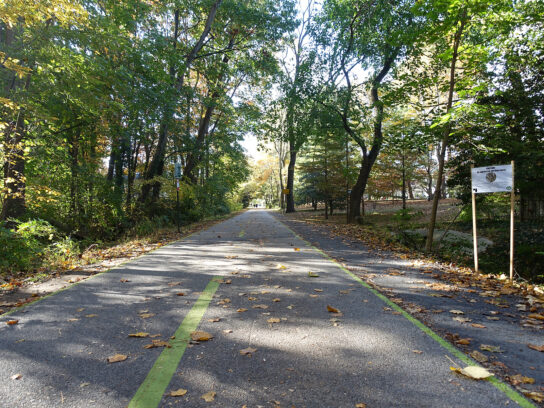 The Montgomery County Department of Parks will oversee the removal of several trees along the Capital Crescent Trail near Bethesda Avenue beginning June 15.
The project will remove approximately 22 dead, diseased, damaged and defective trees along the trail from Bethesda Avenue until the D.C. line, said urban forester Ryan Jones. Some removals include trees that could affect the trail in the long-term.
Our crews will remove hazardous trees along Capital Crescent Trail from Bethesda Avenue to the Washington, DC, line June 15 to 19.

The trail will remain open, but be prepared for possible delays: https://t.co/ThYZ4U3GpC.

Photo: Alan Levine, Flickr, CC by 1.0. pic.twitter.com/nTvSdUljY1

— Montgomery Parks (@MontgomeryParks) June 10, 2020
Crews will work on the project daily between 8 am and 4 pm from June 15 to June 19. The trail will remain open but pedestrians should prepare for potential delays.