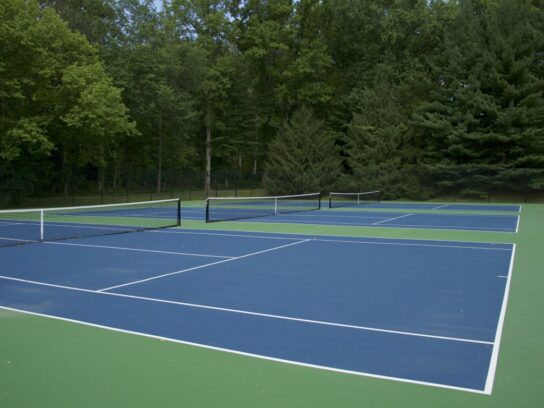 Montgomery Parks reopened various park amenities Thursday following Gov. Larry Hogan's updated state order.
The following amenities and programs will be reopened to the public:
All outdoor tennis courts
Campgrounds – located at Little Bennett Regional Park and Cabin John Regional Park
The driving range at South Germantown Recreational Park
Archery ranges – located at South Germantown Recreational Park and Rock Creek Regional Park
Remove restrictions from boating and fishing to allow for all recreational purposes.
Tennis courts reopened Thursday, however, other amenities and programs will require a few days to prepare for reopening. Playgrounds, athletic courts and fields remain closed until further notice. All indoor park facilities to the public remain closed, and all programming, classes and events have been canceled through May 31.
Parks and trails are open from sunrise to sunset for exercise including walking, hiking, and biking. Montgomery Parks has implemented an open streets initiative to create additional space for safe outdoor recreation during the health crisis. Segments of Sligo Creek Parkway, Beach Drive and Little Falls Parkway are closed to automobile traffic from Friday morning to Sunday evening.
Our outdoor tennis courts and archery ranges are now open.

And, we are working hard to reopen our campgrounds and driving range in the next couple of days.

Playgrounds and athletic courts and fields remain closed.

Learn more: https://t.co/SvRoSsq5ai. pic.twitter.com/MmTLCoonNZ

— Montgomery Parks (@MontgomeryParks) May 8, 2020