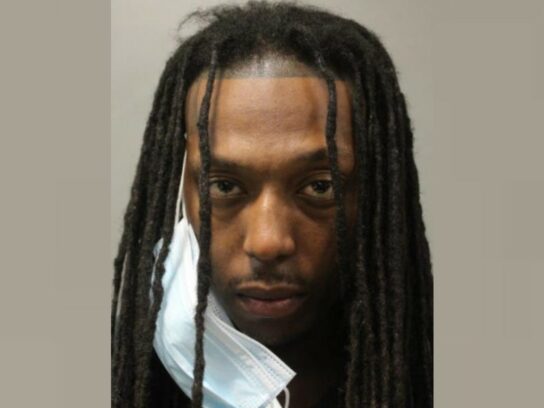 A Montgomery Village man is charged with shooting and killing a man in Hagerstown, according to the Washington County Sheriff's Office.
Lauron Zacherie Hoyle, 35, is charged with first-degree and second-degree murder and 17 other charges including assault and firearm offenses, online case records show. He is being held without bond. The sheriff's office says Washington County received a 911 report of a shooting in Hagerstown around 4:30 a.m. Dec. 15. Responding personnel found Kalen Nathaniel Black, 21, with a life-threatening gunshot wound inside his home on Fair Oaks Court, the sheriff's office said. Medical services tried to save Black's life, but he succumbed to his injuries at the scene.
The sheriff's office alleges that Hoyle came to Black's home after a dispute with residents in the home and opened fire on Black. Hoyle fled and was arrested that afternoon at his home in Montgomery Village with help from Montgomery County Police, said the Washington County Sheriff's Office.