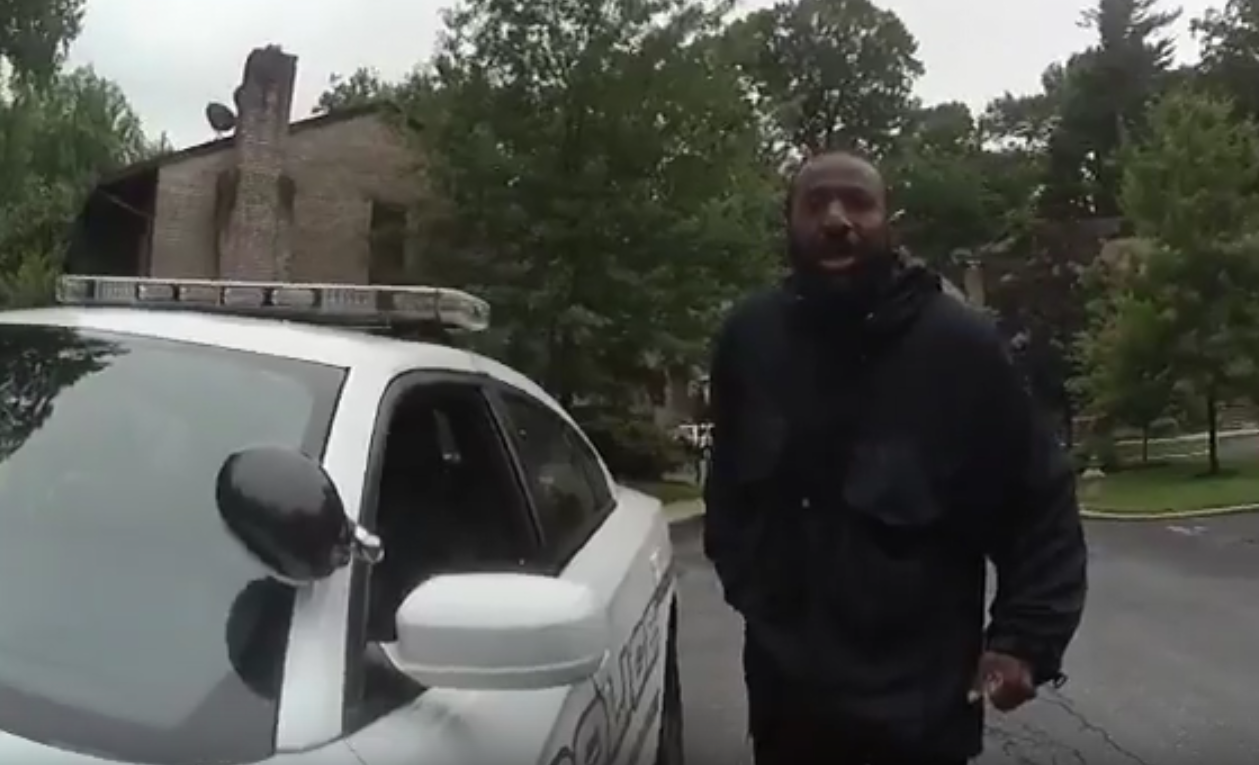 More than 500 Sign Petition to Reopen Investigation into Robert White Case
More than 500 people have signed a petition to reopen an investigation into Montgomery County Police Officer Anand Badgujar who shot and killed an unarmed black man on June 11, 2018.
Robert White was walking in his Silver Spring neighborhood when he was killed by Badgujar. After an investigation, Montgomery County Police Department released a five page report in April 2019, which determined the officer who shot and killed White was justified in doing so.
MyMCMedia spoke with Carlean Ponder, a Silver Spring Justice Coalition activist, about why she started the petition to reopen the case and what she hopes it will achieve:
Here's What the Petition Says:
Robert White asked Officer Anand Badgujar to leave him alone. He walked away. Minutes later he was dead. Two years later, we demand a full investigation into the officer's conduct.

It was Monday, June 11, 2018. Robert White was walking, unarmed, through his own neighborhood. Officer Badgujar had entered Robert's neighborhood on a completely different matter and decided to stop Robert. Robert was a tall Black man who regularly walked the neighborhood, a figure his neighbors knew and loved well. Badgujar claimed he found Robert suspicious because he saw a rip in his jacket. Instead of leaving him alone, Officer Badgujar pulled his gun and pursued Robert with the gun drawn. Robert, who lived with mental illness, became agitated, and a fight ensued. He was shot multiple times.

Today, Officer Badgujar still carries a gun and draws a salary from the Montgomery County Police Department. He poses a threat to all differently abled and non-White residents of our County. We demand an investigation into the events of 2018. Officer Badgujar stopped Robert because he was Black. He has likely harassed many other non-White residents.

But unless our elected officials overturn the Maryland Public Information Act, which blocks access to information about how police misconduct investigations are handled, we may never know what the officer did before or after he killed Robert White. In the meantime, it is vital that Montgomery County officials ACT to ensure police transparency and accountability by reopening the case, and appointing civilian investigators to review Badgujar's actions. Police cannot police themselves.

Robert White mattered. He mattered to his family, his neighbors, and to all of Montgomery County. The actions of the man who took him from us while on the taxpayers' payroll matter too.

Sign the petition. Call County Executive Marc Elrich (240-777-0311), and Police Chief Marcus Jones (240-777-0311) to re-open this case. It is time for justice for Robert White."
Here's a look at our full conversation with Ponder:
Previous Post: