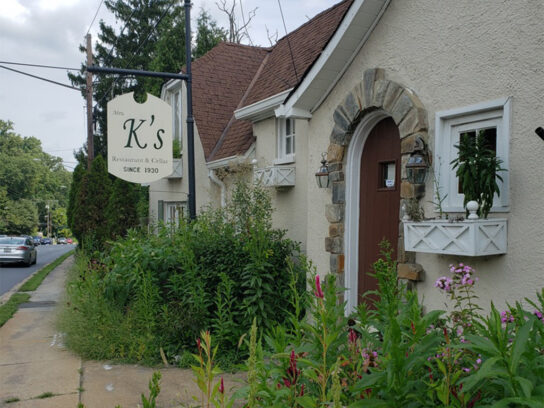 Long a fixture on Colesville Road, Mrs. K's Toll House restaurant shuttered its doors soon after Gov. Larry Hogan announced a state of emergency. It is still closed. However, a decision to permanently shut the restaurant, which recently celebrated its 90th year in Silver Spring, has not yet been made, one of its owners said Friday.
The owners still are looking forward to reopening and celebrating the restaurant's centennial in 2030. "We are trying," he said, noting, Mrs. K's has "been such a fixture for so many years."
https://www.instagram.com/p/CEKR12Xj0aY/
Because the restaurant's design centers around numerous small rooms, it is not feasible to create proper social distancing, said the owner, who asked his name not be used.
Offering $10 to $15 comfort food meals for takeout didn't seem enough to keep the restaurant in business, and opening up its flower-filled garden for outdoor dining also did not make sense due to the weather, the owner said.
"It's impossible to do that without hemorrhaging money," he said of reopening while Montgomery County is still dealing with COVID-19.
For now, the restaurant remains closed, the website is inactive, and callers receive no message.
Located on Colesville Road and Dale Drive, the restaurant is close to downtown Silver Spring.