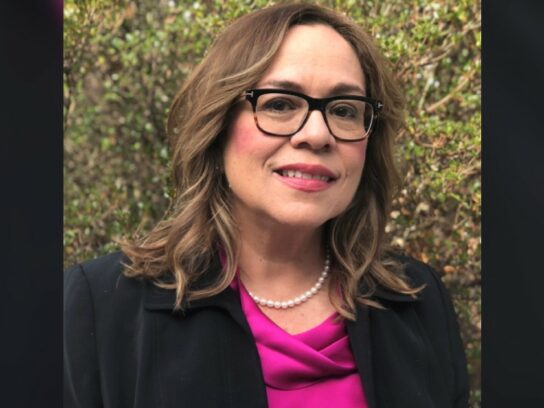 Sandy Spring Slave Museum and Art Gallery pays tribute to Councilmember Nancy Navarro at its Juneteenth Celebration for her work, achievements and commitment to advancing racial equity.
During the museum's Juneteenth celebration June 19 from 11 a.m. to 6 p.m., there also will be music, food and activities. At noon, there will be a ceremony and a plaque will be unveiled in Navarro's honor at the museum, which is located at 8524 Brooke Rd. Sandy Spring.
"I am incredibly honored to receive this recognition by the Sandy Spring Slave Museum and Art Gallery, an outstanding cultural institution conserving African and African American history and heritage in Montgomery County," Navarro said in a news release.
"In 2004, I started my career in politics as a member of the Montgomery County Board of Education. I came into office armed with a burning desire to work on addressing and closing systemic inequities. This work I carried with me to the County Council, and after eighteen years of public service, I am proud of the legacy I am leaving behind."
In 2012, she led an effort with Montgomery College, the Ross Boddy Community Center and Comcast to produce a documentary about Sandy Spring called "Sandy Spring: Unity in the Time of Segregation."
She is being honored for her work to improve educational and economic opportunities for the Latino and immigrant communities in the county.

Councilmember Nancy Navarro to be Honored by Sandy Spring Slave Museum and African Art Gallery at #Juneteenth Celebration
📰 Read more: https://t.co/UxXWb4vdMk@CM_NancyNavarro pic.twitter.com/D3tLtnnB3a

— Montgomery Council (@MoCoCouncilMD) June 17, 2022