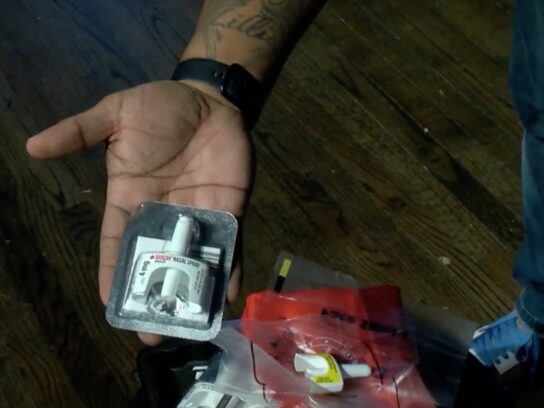 Police said a Quince Orchard High School student was given narcan after he was found unconscious in a nearby McDonald's.
The student was located at about 11:56 a.m. Tuesday in a bathroom at the McDonald's in the 12100 block of Darnestown Road, according to the Montgomery County Police Department (MCPD). Narcan was administered and the student left the restaurant. He was stopped by a police officer and was taken to a hospital in stable condition, police said.
During a media briefing Wednesday, County Health Officer Dr. Kisha Davis said the county has seen students being proactive in helping each other and participating in narcan training. 
"We do want to commend the students who helped the Quince Orchard High School student," Davis said. "From what we hear, they did what they were supposed to do: they called 911, they alerted the authorities, they gave narcan."
Narcan is a medicine that counteracts an opioid overdose. Police could not confirm to MyMCM if the student ingested fentanyl. 
In a letter to families Tuesday, Quince Orchard High School Principal Elizabeth Thomas said a student experienced a "medical emergency" during lunch off of school premises, and the student's friends "took swift action to call 911." 
"I want to express my appreciation for the quick action of our students to report and provide support to their friends," Thomas wrote.
Narcan training will be offered at the next family forum on fentanyl at Paint Branch High School this Saturday, according to Montgomery Goes Purple.