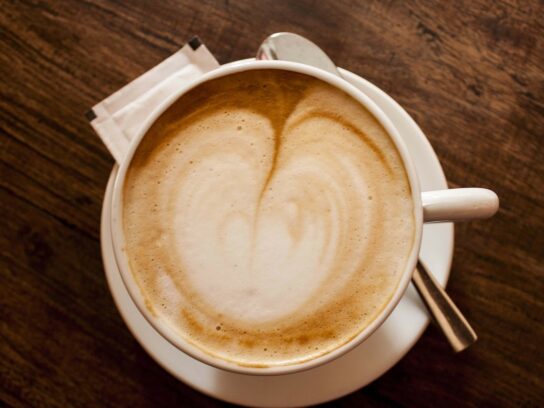 National Coffee Day is this Tuesday, Sept. 29, and, sometimes, a cup of coffee is just what you need to get through the day.
Here is a list of National Coffee Day deals and specials in Montgomery County.
Dunkin': any purchase will guarantee customers a free medium hot or iced coffee.
Krispy Kreme Doughnuts: all participating locations will be giving a free brewed coffee. Krispy Kreme Reward members will also get a free doughnut. If you are not a member, but that offer sold the deal for you, you can sign up and get a free doughnut.
Peet's Coffee: customers can get a 25% discount on coffee beans by using the code "COFFEEDAY20" on their website or in a store. Peet's will also be offering free delivery on the 29th.
Corner Bakery Café: if you are a member, you can get one free coffee every day through October. You can sign up until Oct. 4.
McDonald's: all customers get a free small hot McCafe coffee.
Starbucks: reward members who order a grande beverage or larger will get a free drink on their next visit.
In the mood of supporting local businesses? Grab a cup of coffee and a pastry. It's 2020 – you deserve it.
Coffee Republic in Rockville, Md.
https://www.instagram.com/p/CFreC5EhXJ5/
Lavande Patisserie in Rockville, Md.
https://www.instagram.com/p/CDythnZh_21/
La Bohemia Bakery in Rockville, Md.
https://www.instagram.com/p/-SCHLtNss_/