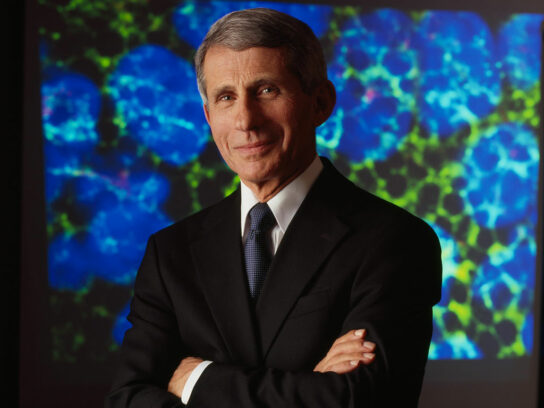 In perhaps the most complex year in the list's history, Dr. Anthony Fauci has been named to Time magazine's 100 most influential people list for 2020.
Fauci has served as the director of the National Institute of Allergy and Infectious Diseases since 1984. In those 36 years, he has advised six presidents dating back to President Ronald Reagan.
Starting in January 2020, Fauci has been a leading member of President Trump's White House Coronavirus Task Force and a constant source of expertise during the COVID-19 pandemic. Fauci is widely considered the nation's foremost infectious disease expert.
Born in Brooklyn, N.Y., Fauci has worked in Bethesda, Md. at the National Institutes of Health (NIH) for many years.
Fauci "doesn't sugarcoat his words and refuses to be pressured by politicians," said late-night talk show personality Jimmy Kimmel when writing for Time magazine.
"He delivers the truth, as difficult as it may be to hear, earnestly and with one goal: to save lives," Kimmel wrote. "His courage and candor have earned our trust. We are all fortunate to have a man of his wisdom, experience and integrity to help us navigate these difficult waters."
Fauci "became in many ways America's doctor," Times editor-in-chief Edward Felsenthal said.
Time magazine has published its 100 Most Influential list every year since 2004, recognizing leaders, pioneers, artists, and more. Joining Fauci on this year's list is Trump, former Vice President and Democratic presidential nominee Joe Biden and his running mate Sen. Kamala Harris.
"Dr. Fauci doesn't sugarcoat his words and refuses to be pressured by politicians. He delivers the truth, as difficult as it may be to hear, earnestly and with one goal: to save lives," @jimmykimmel writes #TIME100 https://t.co/r2wSJZybXd pic.twitter.com/CGQmGwQR1C

— TIME (@TIME) September 23, 2020