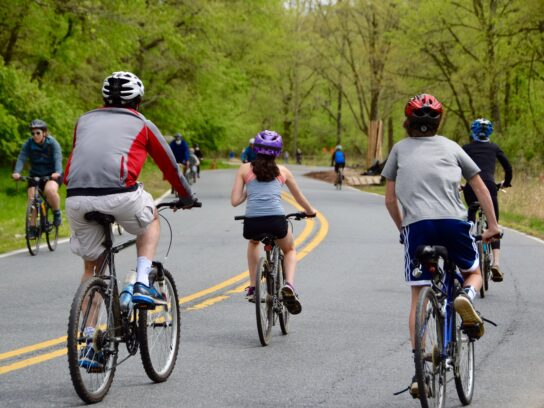 The National Park Service (NPS) proposed Monday to open the upper portion of Beach Drive in Rock Creek Park to motorized vehicles year-round except for the summertime.
Under this proposal, the four-mile area would be closed to motorized vehicles from Memorial Day weekend to Labor Day, the press release reports. This designated area has been closed to traffic since the beginning of the pandemic in April 2020.
"Rock Creek Park provides endless opportunities for outdoor recreation, exploration and relaxation in the heart of Washington, D.C.," Rock Creek Park superintendent Julia Washburn said in the press release. "The preferred alternative is a compromise that will allow us to best protect natural resources, while providing access to this beloved area of the park to the greatest number of visitors."
Other options for handling the area included making the full-time closure to motorized vehicles permanent or closing the area off to traffic during weekends and holidays – the pre-pandemic system – according to the press release.
NPS sees a seasonal closure as the best compromise between the options. 
"Adopting a seasonal closure schedule will allow visitors to enjoy the park's recreation and nature opportunities during the summer and will allow drivers to commute through the park when there are fewer recreational visitors," NPS said.
The seasonal closure, if implemented, would affect Bingham Drive, Sherrill Drive and Beach Drive in three sections:
From Broad Branch Road to Joyce Road

From Picnic Area 10 to Wise Road

From West Beach Drive to the Maryland boundary
For more information on the details of the areas affected by the seasonal closure, visit here.