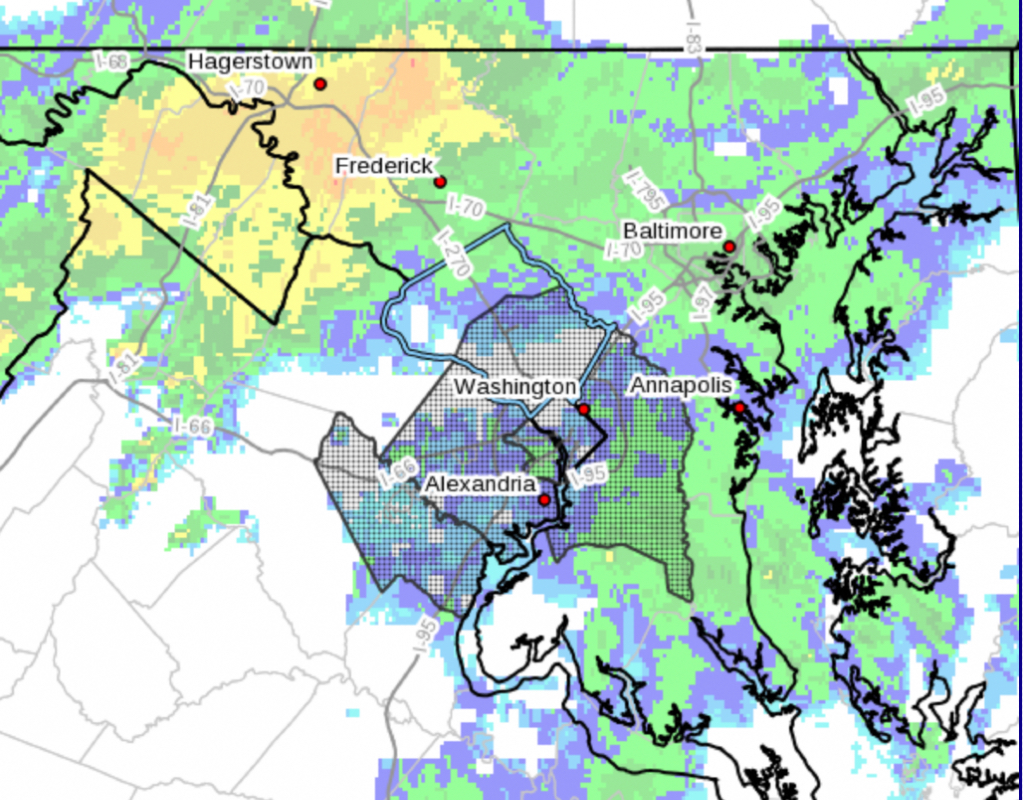 National Weather Service Issued Flash Flood Watch Until 2 A.M. Friday
The National Weather Service issued a flash flood watch for Montgomery County Thursday night that lasted until 2 a.m. Friday.
The flash flood watch was initiated after thunderstorms moved across the Washington D.C. Metropolitan area Thursday night, according to an alert issued by the National Weather Service. Although the thunderstorms have been characterized as "slow moving," the National Weather Service warned that is possible for rainfall to accumulate to two inches per hour. "These amounts could lead to flash flooding, especially along small streams and in poor drainage urban areas," stated the weather alert.
Montgomery County residents were told to remain vigilant and monitor weather forecasts. In its alert, the National Weather Service noted that the flash flood watch means that weather conditions may arise where flash flooding is possible. "Flash flooding is a dangerous situation," stated the National Weather Service.
NWS has issued a Flood Watch for Montgomery Co at 8:13 pm until Friday (7/24) at 2:00 am. Expect heavy rainfall that may produce flooding within the next 24 hours. More info: https://t.co/AxVmVJ6ckg

— MC Emergency Mgmt (@ReadyMontgomery) July 24, 2020