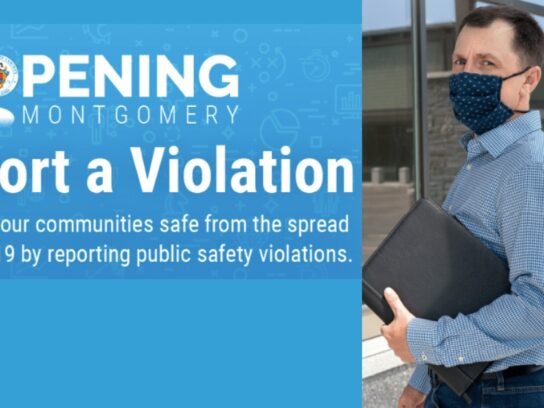 Five citations were issued to businesses in the county last weekend for not complying with Phase 2 re-opening guidelines.
Violations included not meeting physical distancing and face-covering requirements, according to county leaders. There was also a hookah smoking violation. The names of the businesses have not been released.
Montgomery County Office of Emergency Management Director Dr. Earl Stoddard mentioned during the County Executive's weekly virtual media briefing on Wednesday that there were no closures as a result of the citations given. Dr. Stoddard says the majority of businesses in the county continue to comply with re-opening guidelines.
MyMCMedia tuned into the virtual media briefing, and here's what Dr. Stoddard had to say about the business citations that were recently issued: