Longtime local TV news anchor Doreen Gentzler will anchor her final show Wednesday at 6 pm.
On Oct. 28, Gentzler announced she would be stepping away after 33 years at NBC4.
Since 1989, NBC4 news anchor Doreen Gentzler has been one of the most trusted and popular news sources in the DMV.
The Arlington, Va native and former longtime Montgomery County resident grew up watching local TV news legends Max Robinson, Gordon Peterson, Maureen Bunyan and Jim Vance. Then in 1989, Gentzler came back home to work at NBC4 where she was paired with Vance thus starting on on-air partnership that lasted almost 30 years until Vance's death in 2017. The news team of Vance, Gentzler, meteorologist Bob Ryan and sportscaster George Michael is considered the gold standard in the history of local television news in the DMV.
You can watch MyMCM's two-part interview with Gentzler below where she talks about reasons for retiring including the losses of two members of her on-air family.
part 1
---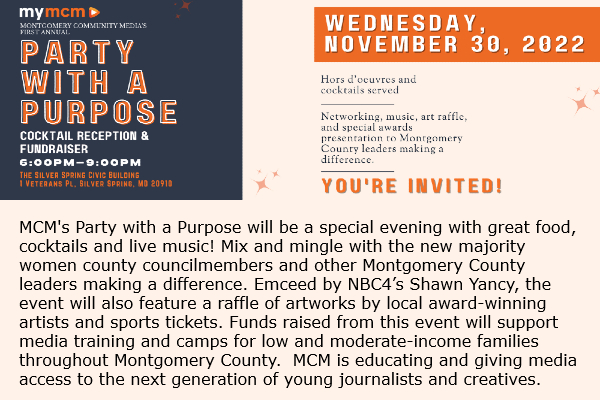 ---