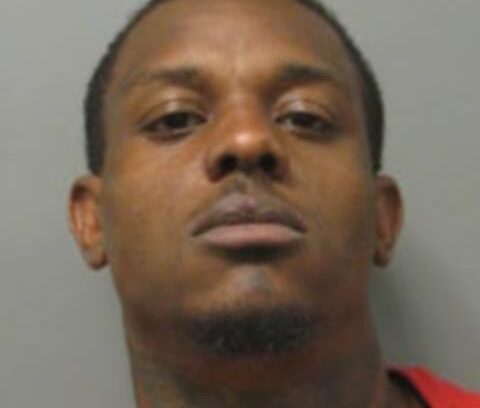 The nephew of Washington Wizards' star John Wall faces potential life in prison after a Germantown shooting in which a woman was shot in the back, according to Montgomery County District Court records. The story was first reported by WJLA-TV.
28 year-old D'Andre Wall of Germantown allegedly shot the woman after the driver of the car she was riding in cut Wall off on Crystal Rock Drive. Online court records say Wall is being held without bail at the Montgomery County Detention Center.
The shooting took place about 7:30 p.m. Thursday, Aug. 8. Johan Manzano was driving to Crystal Hill Circle looking to sell THC cartridges to an acquaintance, police said. Because he was unfamiliar with the neighborhood, he was paying attention to his GPS and made a sudden lane change, police said.
He cut off Wall, which eventually led to Wall removing a handgun from his car. Wall, police said, fired on Manzano's car. One bullet passed through the trunk, through the front passenger seat and struck Manzano's girlfriend in the back, police said.
Manzano fled, driving the woman to Shady Grove Adventist Hospital. There have been reports about the woman's condition but MCM has not been able to confirm them.
The investigation led police to an apartment on Crystal Hill Circle belonging to Wall's girlfriend. On Wednesday night, Aug. 14, officers executed a search warrant, finding Wall hiding in the closet in the master bedroom, police said.
Wall has been charged with two counts of attempted first-degree murder, which carry maximum penalties of life in prison; two counts of first-degree assault, which carry 25-year maximum terms; and a count of reckless endangerment, which carries a five-year prison term and a $5,000 fine.
The Washington Wizards offered this statement:
"We are aware of the situation and have been in contact with John.  Our thoughts are with the victims and their families and we won't have any further comment."