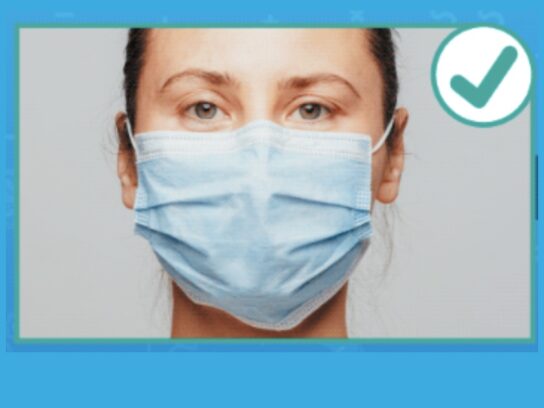 Face coverings must cover your chin in addition to the nose and mouth in Montgomery County. On Monday, the county council reviewed and unanimously passed an updated executive order on COVID-19 recovery-which made changes to prior orders, including modifications to the definition of face coverings.
According to the order, face coverings should fully cover a person's nose, mouth, and chin and has to be secured to the person's head. The term "face covering" includes scarves, bandanas, and plastic full-face shields.
The term excludes Medical-Grade Masks, which are classified as an N95, KN95, surgical, or other masks appropriate for a health care setting. The order also mentions that all Montgomery County residents are urged to reserve Medical-Grade Masks for use by healthcare workers and first responders.
According to the county website, everyone must wear a face-covering unless they are:
Children under the age of two or unless there is a developmental or physical reason why they should not.
Someone who has a health condition or disability that makes it difficult to wear a face covering.
County officials say a face covering must be worn whenever a person is in public. This includes:
On public transportation (such as Ride On, Metro and ride sharing)
Indoors at any location where members of the public are generally permitted, including common areas in apartment and condo buildings
Gaming facilities
Grocery stores
Gyms and fitness centers, including when exercising
Personal services establishments, like hair salons and barbershops
Pools, except when in the water
Religious facilities and services
Retail stores
Restaurants and other foodservice establishments
Outdoors, when physical distancing is not possible
When obtaining healthcare services, including doctors' and dentists' offices
Hospitals
Pharmacies
Laboratories
View the council session in the video below:
Mask up MoCo! Remember, a properly fitted face covering should cover your chin, mouth and nose. 😷 https://t.co/KiF6KZBdRL. pic.twitter.com/pdRj2jWC8V

— Montgomery County MD (@MontgomeryCoMD) August 22, 2020