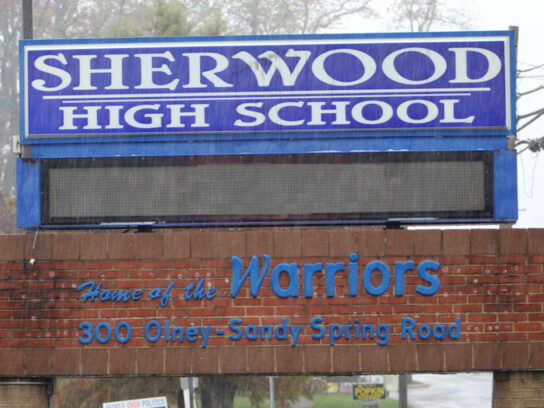 A petition was started to name Sherwood High School's gymnasium after history-making basketball coach, Warren Crutchfield.
Crutchfield, who died at 82 years old in July, worked at Sherwood for 32 years, teaching and coaching basketball and track and field. He was the first black head coach of a major high school sport at Montgomery County Public Schools.
Eric Minus, the principal at Sherwood, emailed the community on Wednesday, saying he received a petition to name Sherwood's gymnasium after Crutchfield. Crutchfield—known affectionately by the Sherwood community as "Crutch"—was a member of the University of Maryland Eastern Shore Hall of Fame.
Minus said Crutchfield was often described as a "philosopher of the game" when it came to coaching basketball. During his time as a varsity coach, Minus said Crutchfield "had more than 400 wins."
Warren Crutchfield was a #MyRockville icon — a coach, mentor and activist. @Rockville11 pays tribute to the life and legacy of an important member of the city's African-American community. pic.twitter.com/RsiFU7YpVU

— City of Rockville (@Rockville411) July 23, 2019
Minus noted, "He attended Carver High School in Rockville during segregation and made it to the Olympic trials in track and field. In 1960, he was drafted by the U.S. Army, which was in the process of integrating members."
A committee has been formed to review the petition to rename the gym as well as collect feedback from the community. Minus said anyone with comments, feedback, or support for renaming the gym after Crutchfield should email him directly by December 19.
Email from Sherwood High School Principal About Gym Petition
Here is a look at the full email from Eric Minus, the principal of Sherwood, about the petition.
(Correction: The email from Minus incorrectly states that Crutchfield led Sherwood's girls basketball to state title victories in 1974 and 1976. MyMCMedia confirmed via Sherwood yearbook photos that Lynn Gahlert and Sue Gorsuch actually coached the team during those years.)