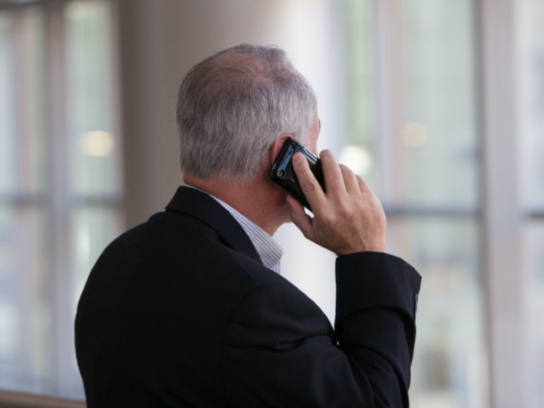 The Maryland Department of Health launched a new state-wide campaign Tuesday geared toward contact tracing in the fight against the coronavirus pandemic. 
RELEASE: The @MDHealthDept today announced a new state-wide campaign urging Marylanders to "answer the call" when 'MD COVID' or '240-466-4488' appears on their phones. https://t.co/EBO6NAysVT

— Maryland Department of Health (@MDHealthDept) June 30, 2020
The multimedia campaign, "Answer the Call," encourages Marylanders to answer their phones when either "MD COVID" or "240-466-4488" appears, according to a recent press release from the Maryland Department of Health.
In Maryland, 67,918 individuals have tested positive for COVID-19 and 3,017 have died as of July 1, according to the state's official website. 
"Our new outreach campaign reminds Marylanders that we all have a role to play in fighting the spread of COVID-19 through contact tracing," Gov. Larry Hogan said in a statement. 
The campaign consists of 15 to 30 second TV, radio, digital and social media ads in both English and Spanish reminding residents to answer the call from a contact tracer. 
"The ads present stories of people in our own communities who can attest to the dangers of this virus and why answering the call will help save lives," Gov. Hogan added. 
Over 1,350 contact tracers will call Marylanders who have tested positive for COVID-19 and try to figure out who they have been in close contact with and if those individuals got tested. Contact tracers will also ask residents about their specific symptoms, but they will not seek any information relating to finances, Social Security numbers or other unrelated personal details, the health department stated. 
"Our new campaign states clearly that you have the power to protect your community by answering the call," the health department's secretary Robert R. Neall said in a statement. 
The campaign's slogan is "Respond. Connect. Recover." and emphasizes the role each Marylander plays in preventing the spread of COVID-19, according to the health department.
The health department said the tracing program will go as follows: 
After an individual tests positive for COVID-19, case investigators will contact the person by phone within 24 hours. 

Case investigators will try to get in touch with other people affected based on information collected about the original person's symptoms and contact history. 

Those new individuals affected will receive guidance on how to monitor their symptoms, take necessary health measures, stay at home and get tested. 
"Your participation can help keep loved ones, friends and neighbors safe from this insidious virus," Neall said. 
For more information about the campaign, click here.