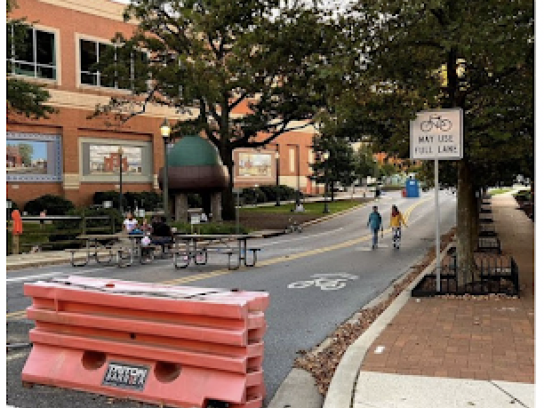 El Departamento de Transporte del Condado de Montgomery (MCDOT) cerrará el paso de vehículos en Newell Street en Silver Spring, de 7 a. m. a 7 p. m. el lunes 10 de octubre para permitir reuniones comunitarias que celebran el Día de los Pueblos Indígenas. El día especial se conocía anteriormente como el Día de la Raza en el condado de Montgomery y en muchas otras localidades del país.
🍂Come out & play on Newell Street in Silver Spring🍂

Newell Street will be closed to traffic in celebration of Indigenous Peoples Day. The street will be blocked to cars from 7am to 7pm on Monday, Oct. 10. The street space will allow for community gatherings for the holiday. pic.twitter.com/jGO3J046kO

— MCDOT (@MCDOTNow) October 6, 2022
El Centro de Servicios Regionales del Este del Condado solicitó al Departamento de Transporte que bloquee Newell Street para permitir que las personas, las familias y los grupos celebren el Día de los Pueblos Indígenas a su manera. Newell Street se encuentra junto a Acorn Park en Silver Spring.
Foto Cortesía: MCDOT