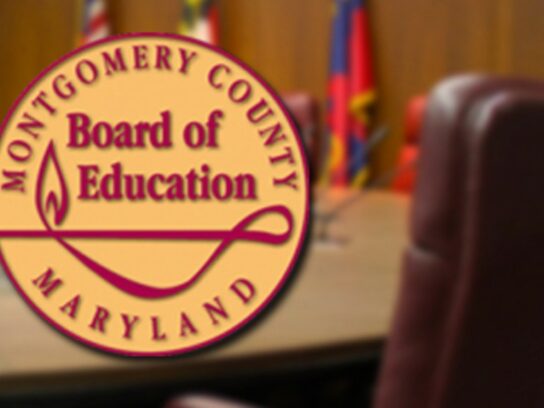 The Montgomery County Board of Education held an outdoor swearing in ceremony for the three recently elected members.
Newly elected member of the BOE Lynne Harris (At-Large) and re-elected members Shebra L. Evans (District 4) and Rebecca Smondrowski (District 2) was sworn in on Tuesday outside of the Carver Educational Services Center in Rockville.
MCPS-TV was there to cover the swearings-in.
The event was closed to the public due to the current health crisis.
Mrs. Evans was elected to her first four-year term on the Board in November of 2016. Mrs. Smondrowski was elected to her second four-year term also in November of 2016. Ms. Harris will succeed Ms. Jeanette E. Dixon, who did not seek re-election.
The election of new officers will take place during the Board's virtual business meeting on December 3 where video clips of the swearing-in ceremony will be played.