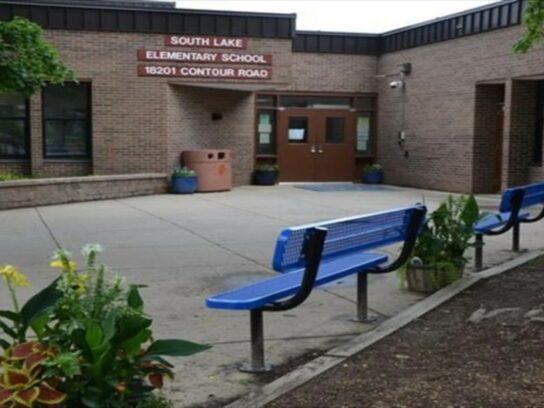 Renovations to South Lake Elementary School in Gaithersburg will no longer be postponed and instead are expected to be completed by September of 2023, following a unanimous county council vote Dec. 1.
The council allocated $5,853,000 from general obligation bonds for site improvements and utility construction at the overcrowded school.
Councilmember Craig Rice praised the action, noting, "This is a day in which we celebrate getting across the finish line. This is a happy moment." He said that the school in Gaithersburg has "one of the largest populations" of English as a Second language speakers with lower incomes as well as students of color. "It checks all the boxes," he said.
According to MCPS data, last year about 71% of South Lake students were Hispanic and about 21% were Black. 61% of students were in English as a second language programs and about 85% of students received free and reduced-price meals (FARM).
According to the nonprofit community grassroots organization, Action In Montgomery, South Lake is the site of "several major health hazards," including rodents throughout the building, a nonfunctioning HVAC system, standing water as well as overcrowding.
Councilmembers agreed Tuesday to move up the project by allocating $5,853,000 into Fiscal Year 2021, $1,381,000 to Fiscal Year 2022 and $4,473,000 to Fiscal Year 2023.
To save on expenses, the county had moved back the renovation project, guaranteeing it wouldn't be finished until 2024. Tuesday's vote returned the work to its original schedule.
Councilmember Sidney Katz said improvements to South Lake have been promised repeatedly, adding "Today, we are fulfilling the promise."
Back in March we made a promise to the @SouthLakeES community to get the renovation back on schedule. Your advocacy and partnership paid off! Thanks to my E&C members @willjawando @nancy_navarro for their partnership and all CMs for their support. We did it! Lo hicimos! https://t.co/lQ4QWDviDK

— Craig Rice (@RicePolitics) December 1, 2020
Recent Post
Council Discusses Postponing Renovations for South Lake Elementary School