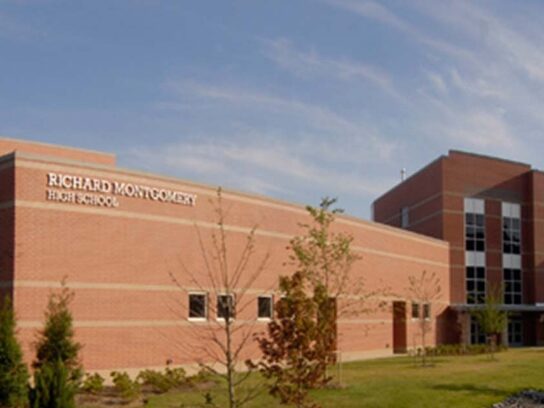 Nine Montgomery County Public School (MCPS) seniors from five high schools have been awarded corporate-sponsored scholarships in the first round of the annual National Merit Scholarships.
These scholarships, which range from $1,000 to $10,000 per year, are financed by corporations, company foundations, and other business organizations. The scholarships may either be renewable for four years of undergraduate study or one-time awards.
The students are among approximately 1,000 seniors nationwide to be selected as part of the 66th annual National Merit Scholarship Program, according to a National Merit Scholarship Corporation news release. The scholars were selected from a pool of 17,000 students who were finalists in the National Merit Scholarship competition and met the criteria of their scholarship sponsors.
The MCPS winners of the corporate-sponsored scholarships, with their intended career fields, are:
Montgomery Blair High School
Raymond Luo, computer programming
Tmothy C. Qian, electrical engineering
Evan Z. Wang, computer science
Winston Churchill High School
Daniel G. Liu, computer science
Richard Montgomery High School
Jason Hu, finance
Danesh Sivakumar, computer science
Namya Nanda, medicine
Walter Johnson High School
Beri S. Gershwind, engineering
Thomas S. Wootton High School
Visit National Merit Scholarship Program to learn more about the program.
Previous Post