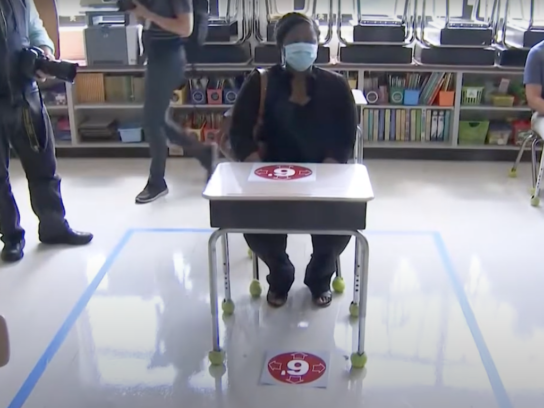 Students and staff will be off on Tuesday, Sept. 7. The MCPS 2021-2022 school year calendar, adopted by the Board of Education on March 23, lists the day after Labor Day as a non-instructional day. It falls on Rosh Hashanah.
Classes will begin before Labor Day for the second year in a row, starting on Monday, Aug. 30. 
Another non-instructional day scheduled during the first full month of school will be on Thursday, Sept. 16 which falls on Yom Kippur.
The school year is scheduled to end on June 15, 2022.
MCPS has also reserved June 16 as a possible makeup school day in the event of an emergency school closure. For more information click here to see the district's calendar
Today @mocoboe approved a 2021-2022 traditional school year calendar. The school year will begin on Aug. 30, 2021 and end on June 15, 2022. See the calendar here (Scenario 1): https://t.co/vOAf108KQ3
The board also approved an innovative schools calendar (Scenario 2).

— MCPS (@MCPS) March 24, 2021
Related Post