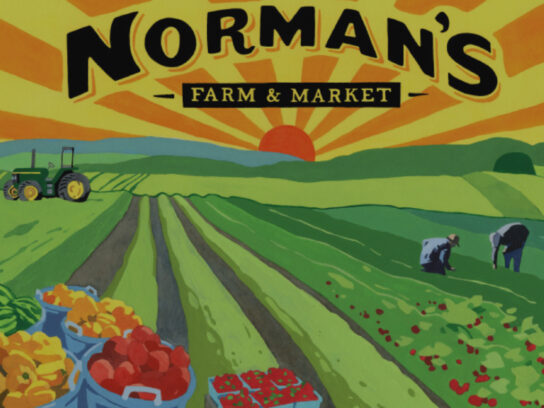 Norman's Farm Market is opening a new stand location at the Westfield Montgomery Mall in Bethesda on Thursday. The stand will be located at a tent in the corner of the Westlake Terrace parking lot, near the entrance to the Cheesecake Factory, according to Store Reporter.
Norman's currently has three other locations in Montgomery County, offering assortments of breads, cheeses, fruits, meats and vegetables.
 

View this post on Instagram

 

The stand will be operating every day until Labor Day weekend, with hopes to continue through October.
"If all goes well, we may continue through October and then have pop-up markets through the winter," owner John Norman said.
According to Norman, the Westfield Montgomery stand will operate similar to the Mass Avenue and Jones Mill stands. Tables will offer local produce including corn, melons, peaches and tomatoes, as well as gourmet offerings like mozzarellas and brioche.
Westfield Montgomery may also serve as an alternative pickup location for Norman's community supported agriculture (CSA) program on Wednesdays. CSA pickups can be retrieved at the covered porch area of the old Sears location at Westfield Montgomery Mall.
A grand opening event will occur during the weekend of July 4th to kick off the season.